When you want a window shade that blends together elegance and practicality, turn to sheer shades in Bluff City. Many times referred as the softer cousin to interior shutters due to their large slats, sheer shades offers you ways to bring in the sunshine lets you control outside light enjoy natural light without dealing with the glare. And a varied assortment of colors and hues makes your Bluff City sheer shades the perfect window treatments for your house.
Sheer shades are hung like a traditional cellular shade in Bluff City except they have dual sheer panels that are spaced about two inches apart. Large slats are housed within the translucent panels. To block out light, use the opaque slats attached to the panels that can then be adjusted based on your needs. As you open up the slats your room is bathed in diffused light filtering through the sheer fabric. When glare becomes overpowering, just adjust the slats to block out the light. Then again, you can close them all the way for total privacy -- or bring up the blind for an unfettered window.
Sheer Shade Options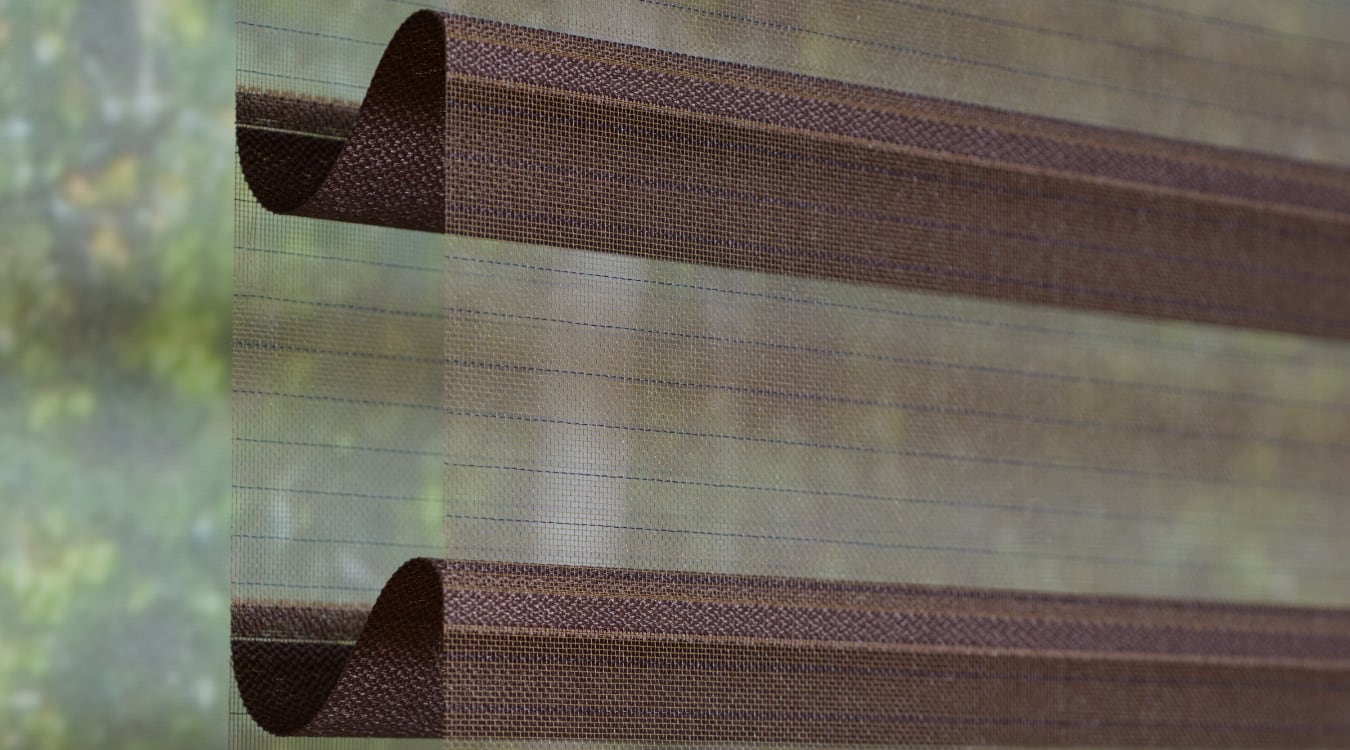 With sheer shades in Bluff City, you won't have to trade elegance because you need a practical window shade. The sheer panels and louver-like slats are available in a range of colors to blend into any room's decor and perfect for any style or decor. Whether you pick a corded, cordless, or motorized operation system, these window shades are one of the stylish ways to direct outside light for glare and privacy.
Why Install Sheer Blinds and Shades In Bluff City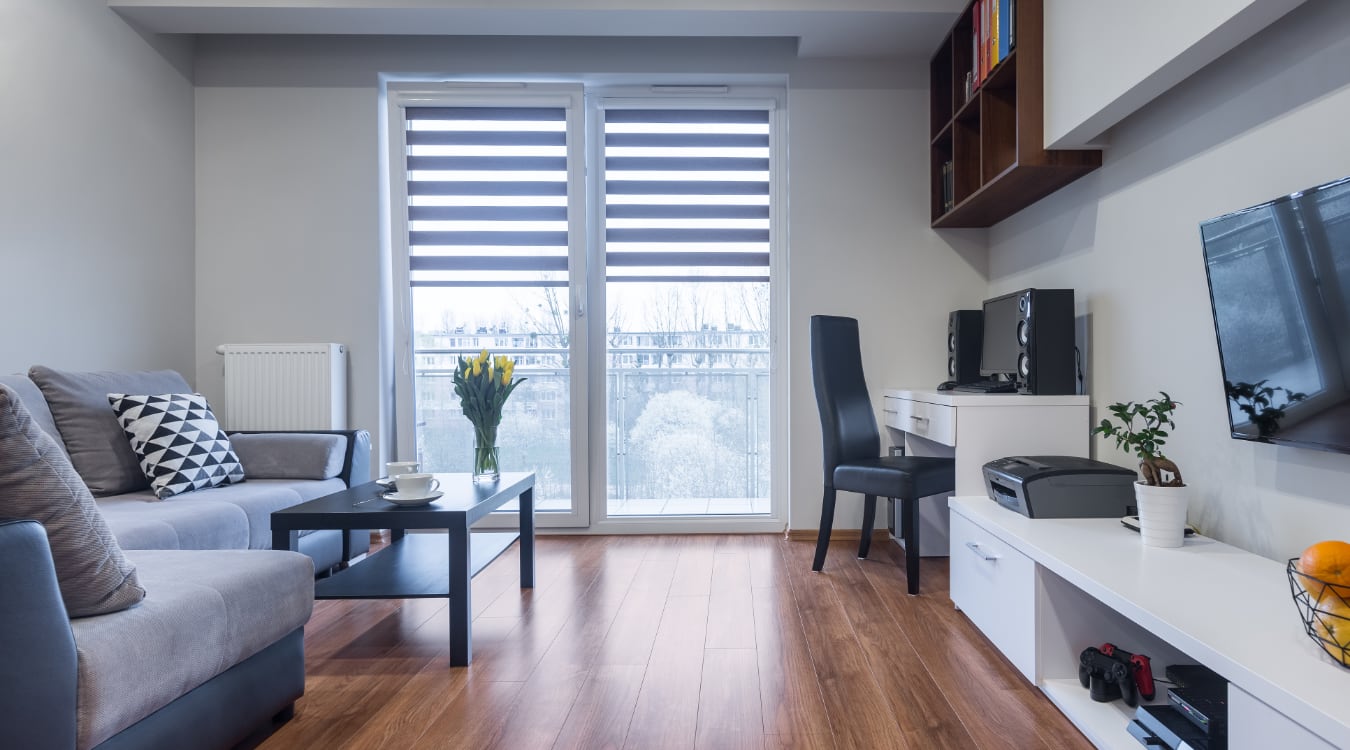 The benefits of light control that sheer shades in Bluff City gives makes these window treatments an attractive option for any window in your house. For high traffic areas, like dining rooms or kitchens, sheer shades can brighten up the room with plenty of diffused light. Or if you desire an unfettered pane of glass, just bring them up as you would with a conventional window shade. For times you experience sun glare, move the opaque slats to direct outside light to where you need it to go. Finally, those places where you need complete privacy, like the bedroom or bathroom, you just need to shut the slats completely.
Sheer shades are also simple to operate. To tilt the slats or lower the shade, just tug the corded mechanism. For households with kids and pets, you can choose a cord-free motorized version. Sheer shades work well for large windows and outside doors in Bluff City, as they are slimmer than a hardwood or faux-wood blind, while still giving the same level of light control.
Sheer Shade Warranty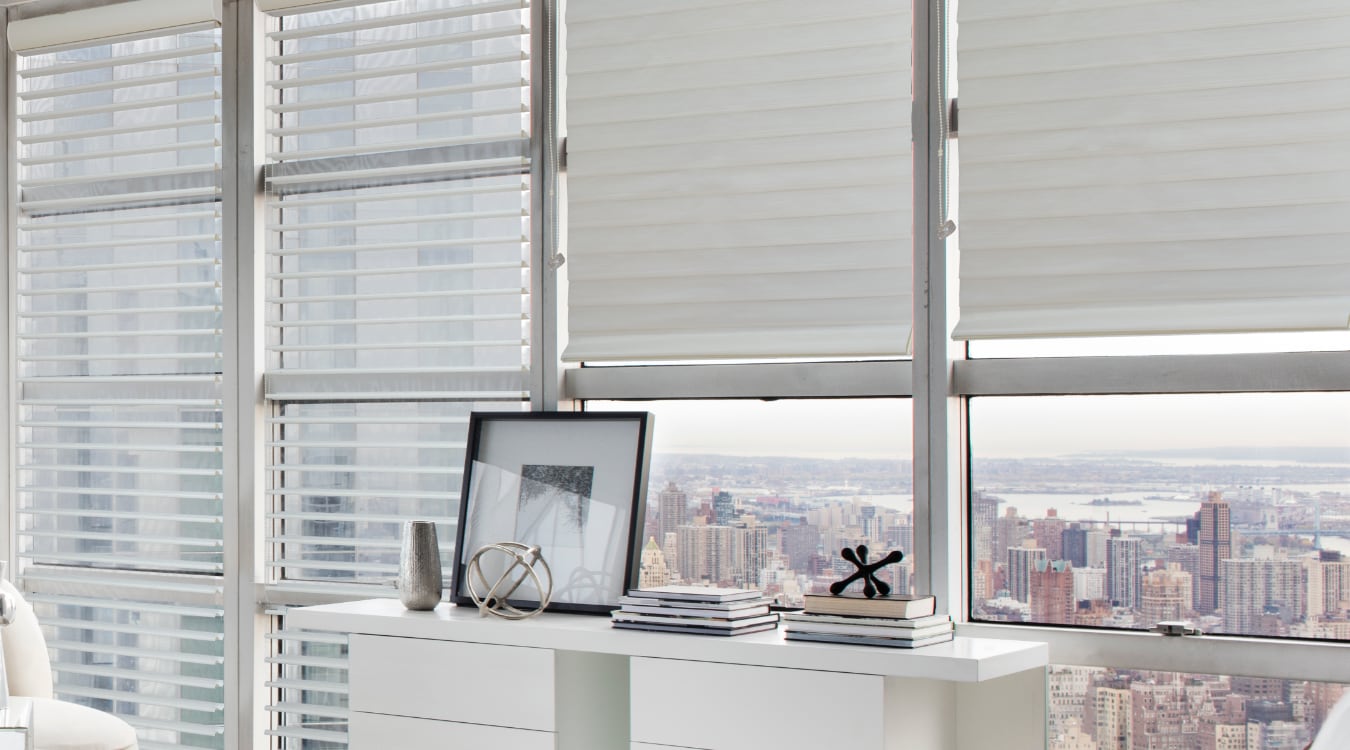 Our sheer shades are backed by a warranty
against any and all manufacturing defects in material, design, workmanship, and installation. Cords and mechanisms are warrantied for 3 years. Fabric and motors are covered for 5 years
Sheer Shade Details
Find The Ideal Sheer Shade With Sunburst Shutters NW Tennessee
When you are looking for sheer shades in Bluff City, look to the experts at Sunburst Shutters NW Tennessee. Just schedule a complimentary in-home consultation, and we'll demonstrate how this innovative option can enhance your home decor. Just call 276-685-5343 or complete the form below!