Enhance your Decor Using Woven Shades In Bluff City
When you choose woven shades in Bluff City, you bring in the unique textures and colors seen in nature. These easy-to-use window shades use fine hardwoods, grasses, or reeds to make a style that grounds your rooms easier than fussy window treatments like blind or drapes. What you get is a window shade that brings a relaxing elegance to a bedroom, dining room, home office, or any room in your home.
Pick from a multitude of wooded materials -- like jute, reeds, or bamboo -- each with their own feel and weave. When covering the window, the sunlight trickles through your woven shades, restraining unsettling glare into a soft, diffused aura. Then, when you need to unleash the light, just pull up the shade like any other traditional roller shade.
Woven Shade Options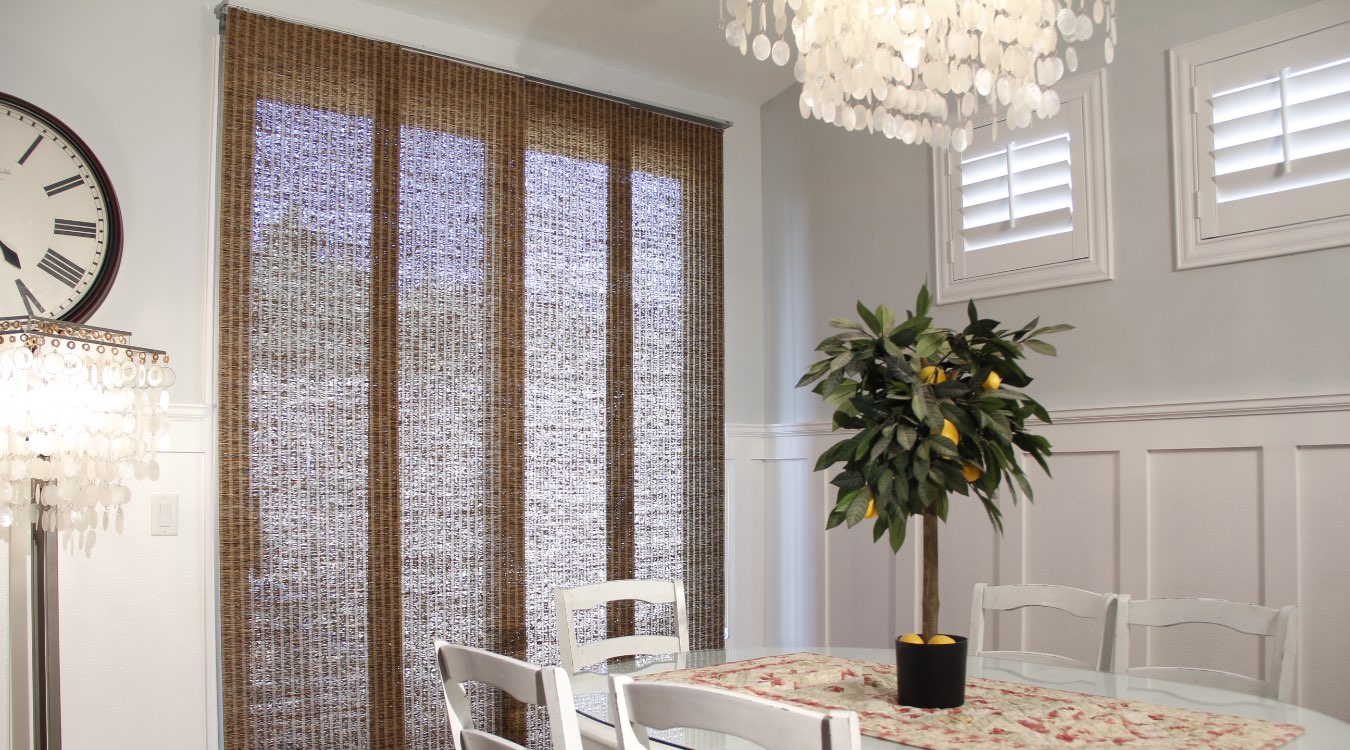 When you install woven shades in Bluff City, you have a plethora of material, weaves, and textures to choose from. Whether you use a popular bamboo or more delicate jute, your woven shade will give you an earth tone that grounds your decor. Loose weaves allow outside light to dribble in when the shade is closed, while you still have you private from the outside world. Tighter weaves make your covering operate like a conventional shade while still showing the earthtones and texture that you can only find in a woven reed.
Why Install Woven Shades In Bluff City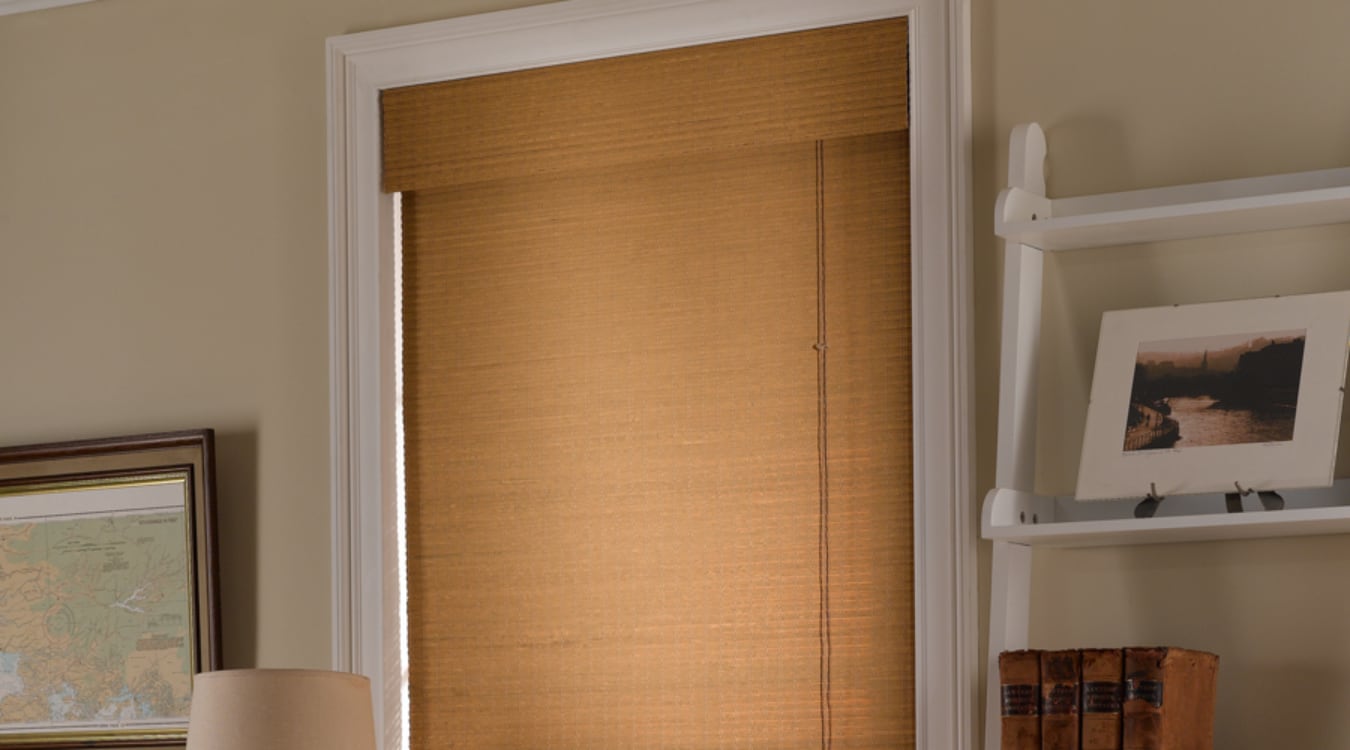 Woven shades are seen as a sought-after window treatment in Bluff City. They are heavily used in guest bedrooms as the panel gives a sense of privacy, yet lets light filter through to help open up smaller rooms. They are a great option on entryway doors or areas where you want to connect the outside to the inside. Or you may just want to simply give your home office some zen. With the amount of weaves for your woven shades, the possibilities are endless.
Each woven shade in Bluff City uses a shade of earth tone. Your window treatments, therefore, should easily fit into most decors -- from neutral whites to deep hues to ornate wallpaper. Many homeowners in Bluff City pick traditional cords to lift their woven shades, but motorized options have become more and more popular.
Woven Shade Warranty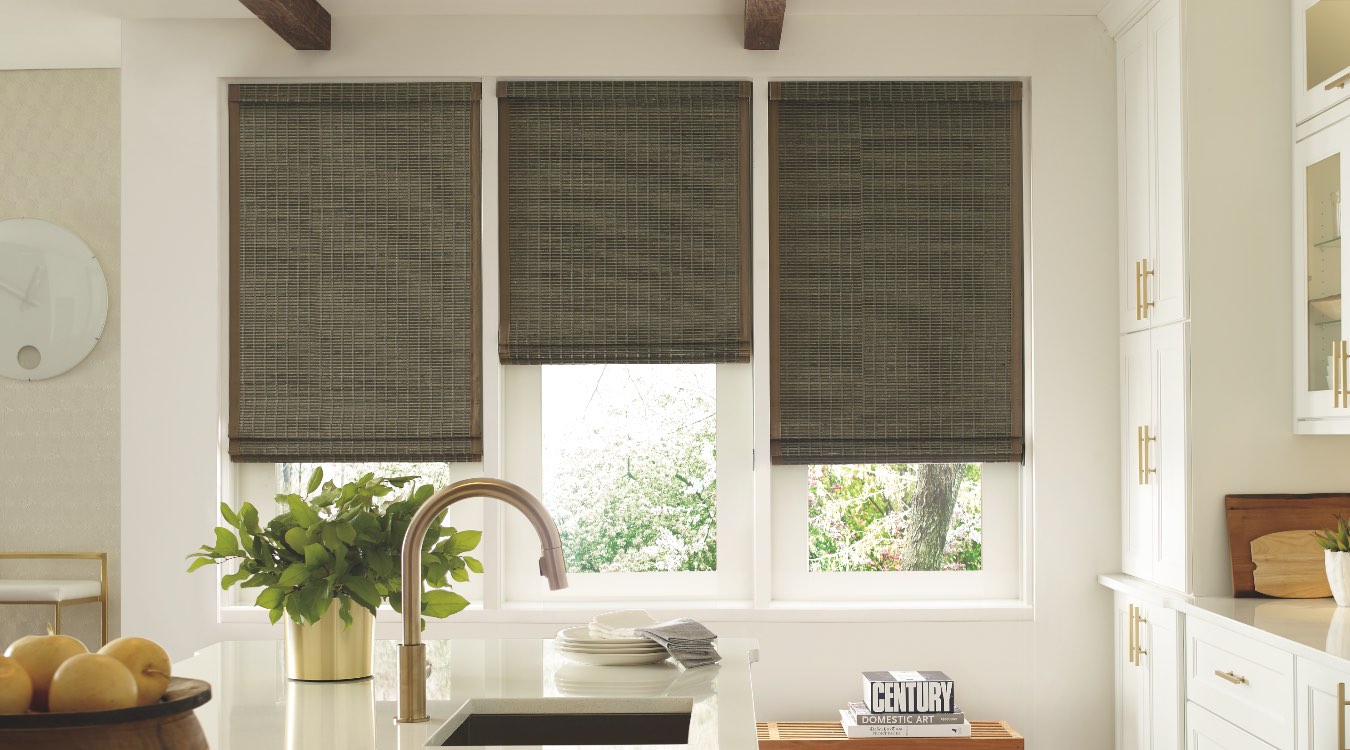 Like all window treatments offered by Sunburst Shutters NW Tennessee,
our woven shades come with a warranty
against manufacturing defects in material, design, workmanship, and installation. Cords and mechanisms are backed for 3 years. Fabric and motorization are backed for 5 years.
Woven Shade Details
Sunburst Shutters NW Tennessee Can Help You Choose An Elegant Woven Shade
If you want a woven shade in Bluff City, just contact the experts at Sunburst Shutters NW Tennessee. We'll demonstrate all the benefits these elegant window shades can give your windows, and measure your windows for the perfect install. Just phone 276-685-5343 or fill out the form below to book your free in-home consultation!