Sunburst Shutters NW Tennessee is proud to sell Bluff City indoor shutters and other window coverings that are 100% Made in the U.S.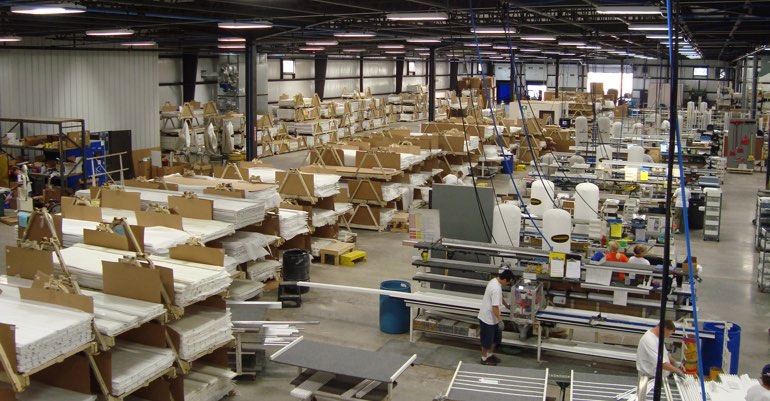 Our main factory is located in Wausau, Wisconsin from which we create countless sets of shutters each day. We also do some manufacturing here in Bluff City. Every step it takes to build our shutters takes place here in America, from sourcing the materials, to the assembly and finish of the shutters themselves. Several companies source their materials from foreign countries and only assemble it in the USA, but that's not how Sunburst operates.
Learn what a difference that 100% American quality can make for you.
Our factory uses cutting-edge equipment custom-made for Sunburst that gives us the ability to create 100% custom shutters and window treatments. We've also minimized waste and improved efficiency through more environmentally responsible equipment and systems.
It is a badge of honor to say we're 100% American-made. Very few window treatment companies can make that claim. But Sunburst Shutters Bluff City can and will for as long as we're in business.
These Sunburst Bluff City window treatments are 100% American-made: