When To Put Roman Window Shades In Bluff City
Stylish Roman shades blend the elegance of drapery with the easy function of window shades. It's not surprising that Bluff City residents love them! But you may not know how to integrate these well-liked window treatments in your home. Luckily, versatile Roman shades look superb in various areas of your home. When you have an understanding how they are used and where they work best, you'll be ready to request your own custom Roman shades.
How Roman Shades Operate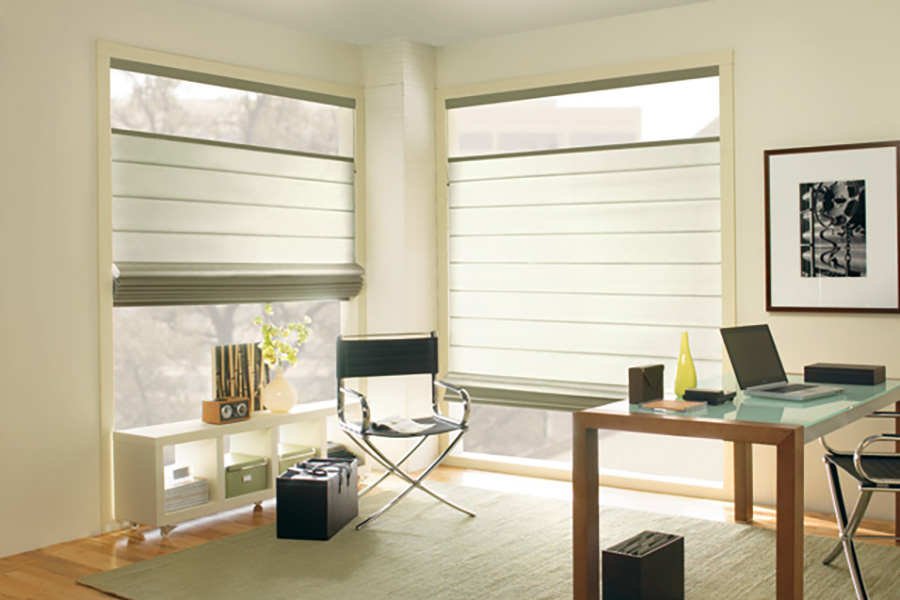 Roman shades function in the same way as regular roller shades in Bluff City. Just extend them down to conceal your windows, then move them up to welcome sunlight and a sightline outside. You are able to pick between a pull-cord or pull-bar to manuever them. You can also find motorized Roman shades that open and close at the push of a remote.
The allure of Roman shades is found in the neat folds that emulate drapery, bringing an inspired soft highlight to your windows. Available in a range of fabrics, you may choose the degree of privacy and sunlight management you want. Sheer choices will allow a softer light. More opaque products will obstruct most exterior light and keep strangers from peering into your home.
Where To Put Roman Shades In Your Bluff City House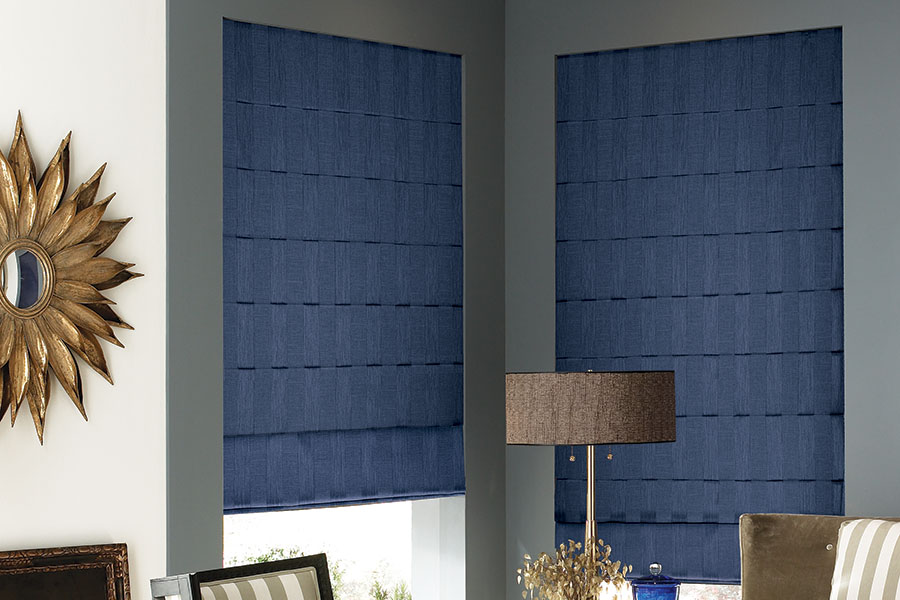 You are able to put Roman shades in virtually any space area that you wish to. Their uncomplicated allure lends itself to the majority of interior design styles, and it's easy to track them down in tones and patterns to suit your tastes. They're easy to operate too, so it's smart to install them in spots where you often have to alter light or privacy levels.
Roman shades are a smart alternative to bulky drapes and curtains that look too fancy or are inconvenient to clean. They work well in dining and living rooms where you might host visitors. They appear sophisticated but offer control over outside light and privacy. You can simply manipulate them if sun glare is getting in guests' eyes or for privacy while your company lingers to talk around the dining table for hours on end.
Roman shades can even deliver a bit of flair to bedrooms. The neat folds of the cloth material perfectly complement your comfortable bedding. They look a great deal more extravagant than the builder-grade blinds numerous people use in bedrooms and are a welcome substitute for curtains. Choose opaque Roman window shades in Bluff City if you want to put them in bedrooms. The solid covering will block light as you're attempting to sleep.
When Not To Use Roman Shades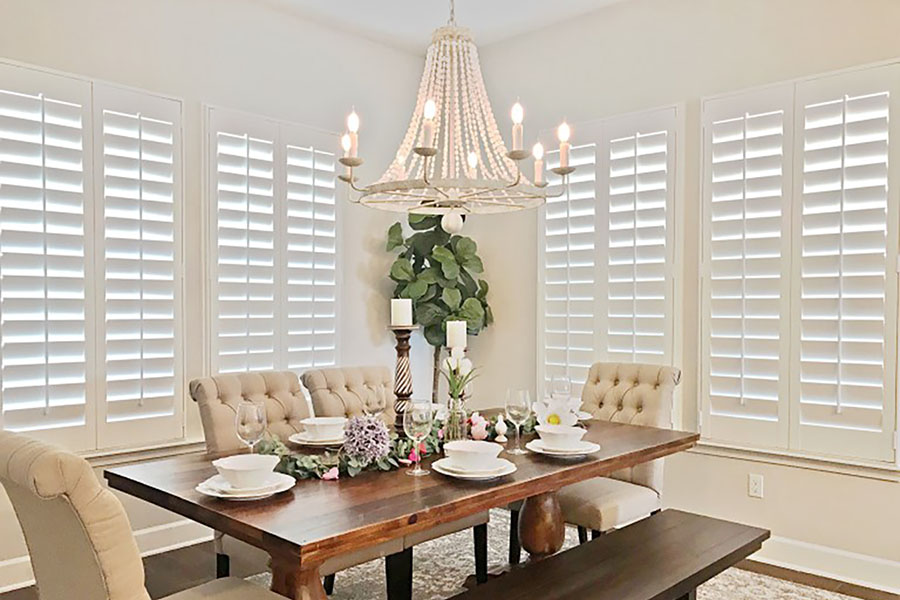 Roman shades look wonderful in any area, but they likely won't sustain very well under specific environments. For instance, fabric window shades don't work well in steamy bathrooms. The moisture in the air causes their material to wear down over time, and soaked fabric encourages mold.
Similarly, your Roman shades will likely get stained in a window above your kitchen sink where they will be sprayed with water, other liquids, and food. They may also not hold up for long periods of time in particularly hot environments. If you want eye-catching window treatments in these areas or in hotter temperatures, use water-resistant and durable Polywood® louvered shutters, and put aside your cloth Roman shades for another room.
Explore Alluring Roman Shades At Sunburst Shutters NW Tennessee
If you're searching for Roman window shades in Bluff City, you've come to the right location. Sunburst Shutters NW Tennessee features a comprehensive choice of window shades and other window treatment fashions for your residence. Schedule a no-charge on-site meeting, and we'll help you select the best product for your windows. Dial 276-685-5343 or submit the form on this page to get started.