Where Could You Consider A Woven Or Bamboo Shade In Bluff City?
If woven and bamboo shades sparked your interest while shopping for window treatments, you probably recognized their appeal immediately and visualized them in your Bluff City house. They unquestionably look different from standard fabric window products. They function in a bit of a different manner as well. Woven and bamboo shades might not satisfy your window covering demands in every situation, but you fill find locations where they are the best possible window treatment. Explore how you can use natural woven and bamboo shades in your Bluff City home to fully enjoy these stunning window coverings.
Install Woven Or Bamboo Shades In Bluff City To Bring A Bit of Nature To Your Interior
A multitude of modern interior designs emphasize incorporating products made of natural materials to move a small portion of natural serenity into your home. If you already have real wood furnishings and indoor plants, you might consider woven or bamboo shades in Bluff City to bring another natural aspect to your home. You are likely to discover window treatments in various compositions like rattan, jute, grasses, and bamboo. They feature their own distinct appeal to blend with your home. Their natural colors and complex woven compositions come in countless variations that add a warm, lasting appeal to your residence.
Use Woven Shades For Light And Privacy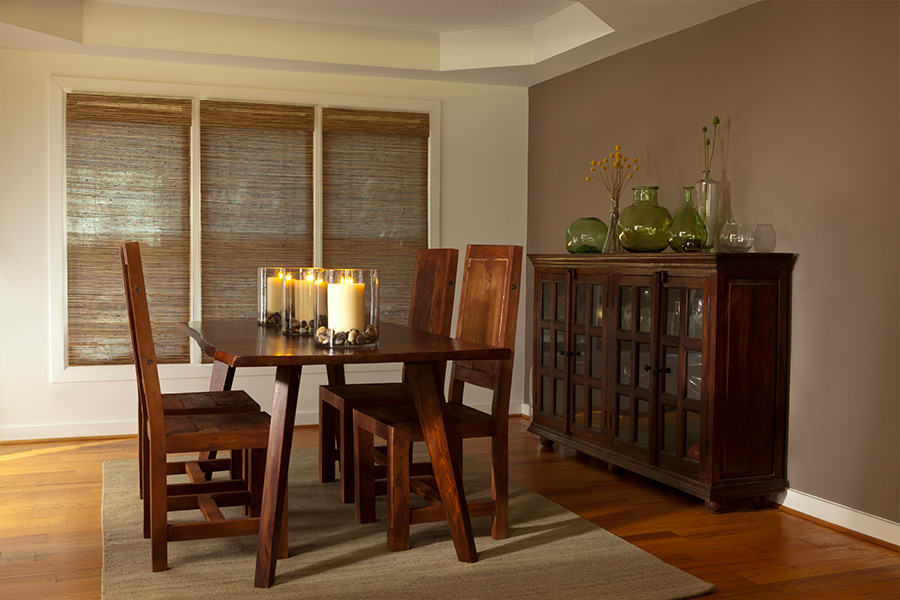 Window coverings will assist you in achieving the balance of exterior light and privacy you want in your interior. You're able to explore a multitude of beautiful woods, and each shade allows a different amount of sunlight to shine through, depending on the tightness of the weave. You can place shades with less compact weaving in a kitchen or sitting room for a touch of privacy without losing all that sunshine. Thicker shades enhance your privacy and help control extreme sun in a den or family room where you want some outside light but not blinding sun rays. However, if you want complete light control and privacy in certain areas like bedrooms,
louvered shutters
or room-darkening roller shades work best.
Choose Bamboo Shades If You Seek Earth-Conscious Products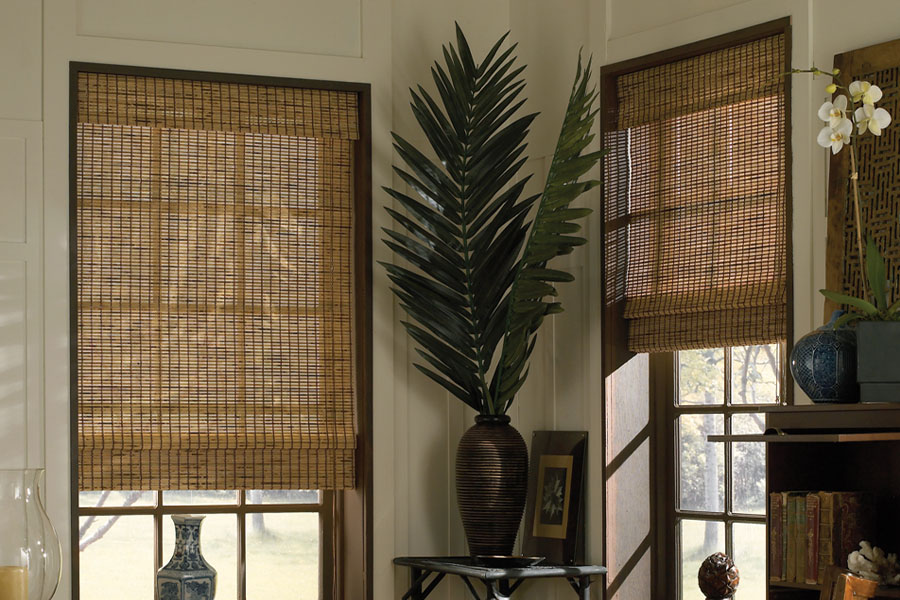 A steadily growing amount of people are interested in their effect on the environment and seek eco-friendly home furnishings. If you count yourself in this group, choose bamboo shades in your Bluff City house. Bamboo is a renewable natural resource because of its quick regrowth. It also doesn't call for dangerous chemicals to process. Bamboo offers strength and flexibility, so it creates durable window treatments that stand up to the test of time. If the time comes when you choose to go with something different, bamboo will fully biodegrade back to the earth, unlike products made from synthetic materials.
Ask The Specialists At Sunburst Shutters NW Tennessee About How To Use Bamboo Shades In Your Bluff City Home
Sunburst Shutters NW Tennessee supplies only the highest quality woven and bamboo shades for our Bluff City customers. We'll take the time to find the window treatment that is the most suitable for your home and provide a precision installation for you. Begin your home transformation by reaching out to 276-685-5343 or submit the form on this page to schedule a complimentary, on-location meeting.