What's The Right Window Treatment For Casement Windows In Bluff City?
Many residents like casement windows because of their classic style and ability to fully open for impressive airflow. These windows are generally hinged on a single side and extend in or out as they open and close. Additionally, they usually are more compact than a standard window. They are practical and beautiful, but it can be difficult to find the appropriate window treatment for a casement window in Bluff City.

The encouraging news is this: there are options that will perform admirably for your home. By choosing an interior shutter or window shade, you can maintain the character of your casement window and still get privacy and light management.
What To Think About When Choosing Casement Window Treatments In Bluff City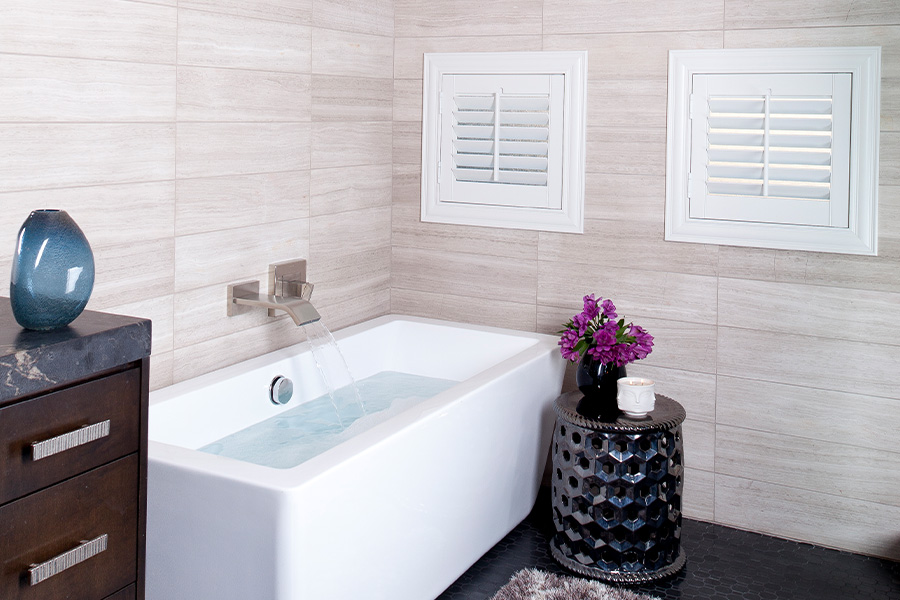 You don't want to limit the operability or attractiveness of your windows by selecting the wrong product. To discover the most suitable casement window treatments, keep the following in mind:
Window function: How do your windows open and shut? Do they feature a handle, lever, or crank? The proper window treatment will offer unobstructed access to this implement and allow the window to open and close with ease.
Depth of the window: Not all casements are identical, and you'll have different depths between the actual window and the wall. Various sorts of window treatments may not work for this unique application.
Coverage and control of light: You want comprehensive coverage for your window but should also benefit from the abundance of natural light and ventilation that casement windows provide. Choose something versatile that opens without difficulty but won't sway in the wind while still achieving your preferred level of sunlight management.
Preferred Window Treatments For Casement Windows
Due to the fact that casement windows tend to vary greatly with different hinge positions, window depths, and opening mechanisms, it's generally most beneficial to get an at-home consultation for customized window treatments to discover your ideal solution. Taking that into account, there are some suitable window treatments for casement windows in Bluff City. Here are a couple of fantastic choices.
Plantation Shutters For Casement Windows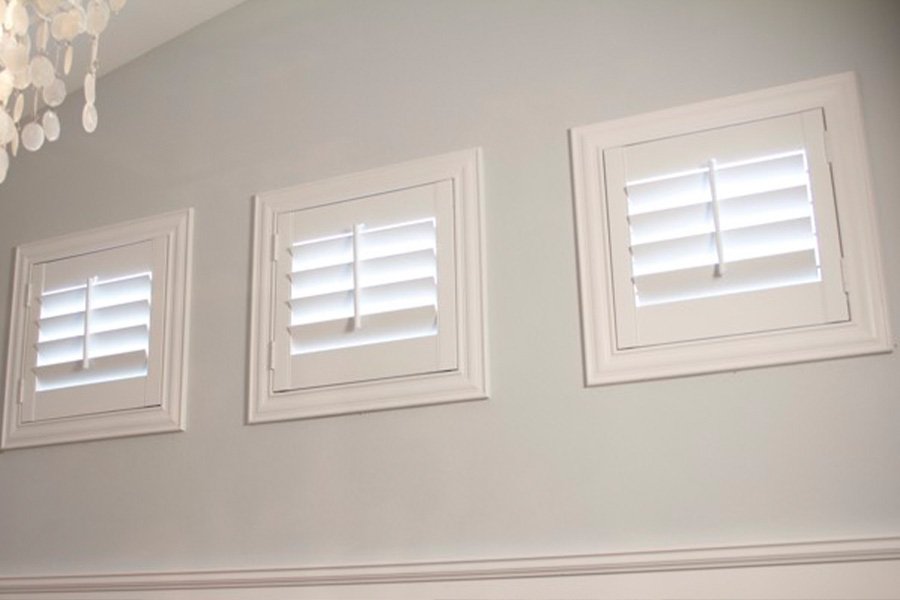 You just can't find a better solution than plantation shutters for casement windows in Bluff City. They will work whether your window is hinged at the side, top, or bottom. Plantation shutters can even be modified to fit any operating system.
Installation is also flexible since you may place them within your window jamb or on top of the frame. Since louvered shutters are robust, long-lasting installations, you will never need to be concerned with hanging fabric swaying in the air or bumping into the frame or glass. And you may choose between white Polywood® or painted or stained wood shutters to match your home's design.
Plantation shutters also provide an unsurpassed combination of privacy and light control. Do you want to have a cool breeze moving but with reduced levels of exterior light? You got it! Simply open your casement window, keep the panels of the louvered shutter shut, and then adjust the slats to allow air and your desired level of light. You'll only get this degree of control with plantation shutters for casement windows.
Treat Your Casement Windows With Cellular Shades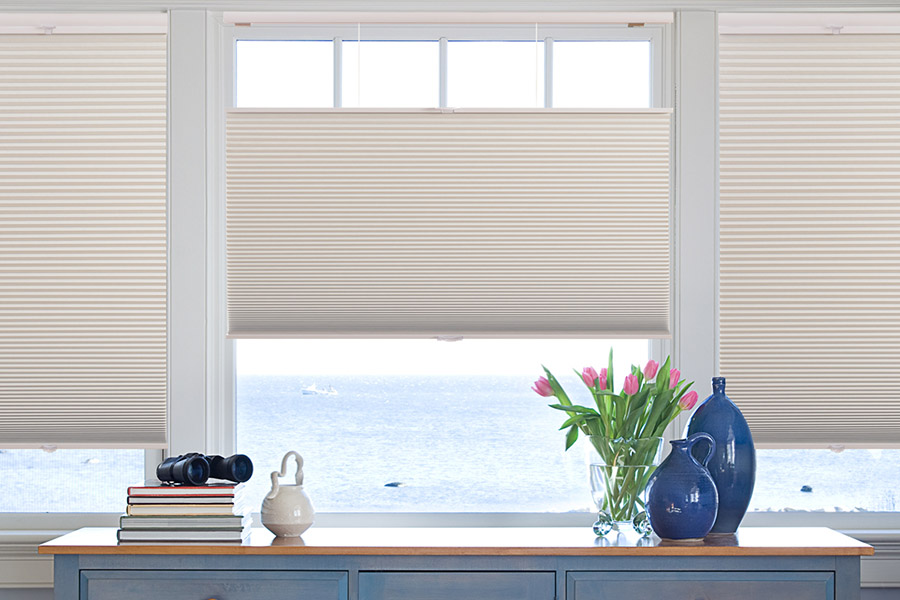 Cellular shades are another excellent window treatment option for casement windows. They are available in a wide range of styles and colors, making it simple to find one that matches the design of your interior. A cellular shade also stays in place where you put the lift bar, relieving the frustration of your window treatment obstructing the cranking device.
Cellular shades are also energy efficient. The honeycomb-like compartments of the shade enclose air, decreasing heat loss and offering insulation to your casement window. This helps regulate the temperature in the room, keeping it cozy all year long and lessening heating or cooling expenses.
Request Window Treatments For Casement Windows In Bluff City
Discover the right window treatment for your casement windows by turning to the experts at Sunburst Shutters NW Tennessee. We offer plantation shutters, shades, blinds and other products for you to choose from. Contact us at 276-685-5343 to request your complimentary, in-home consultation, and we'll bring samples of our window treatments straight to you.