Top Window Treatments For A Home Library In Bluff City
The window treatments in a home library in Bluff City might be deemed insignificant, but they can do a great deal to help you fashion the most suitable area for relaxing with a good book. The right treatments will let you control levels of light, privacy, and even the comfort within the room! In the event your home library window coverings fall short of those standards, we propose you consider Polywood® plantation shutters. Here's why.
Choose From A Sunlit And Cheery Or A Dimmer And More Private Home Library With Louvered Faux-Wood Shutters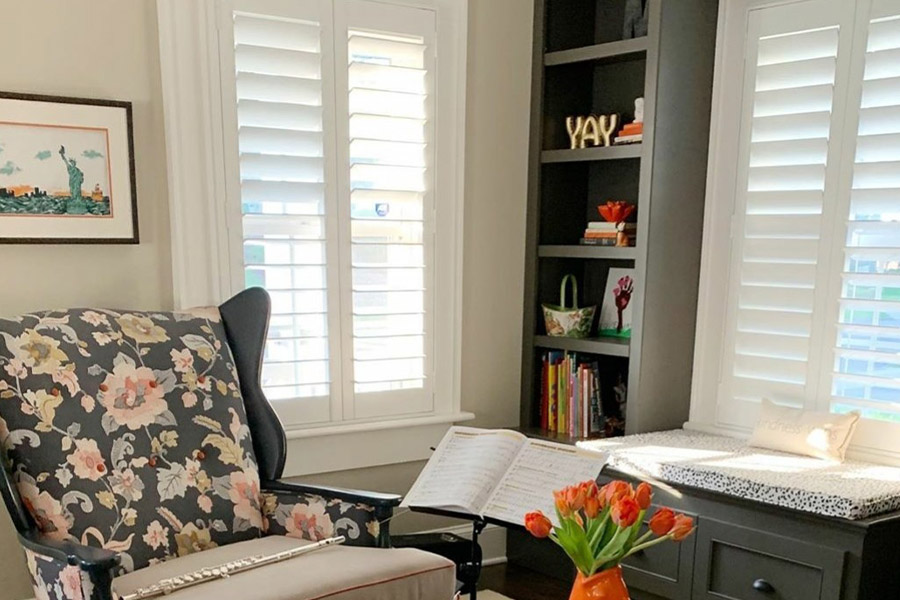 Your home library needs enough sunlight for enjoying a book or magazine. Although, there are instances when too much light makes your eyes strain. And what happens when you would like a moody setting for reading a a tense thriller? The best window treatments for home libraries in Bluff City let you effortlessly change from full sunlight and lower light levels.
Louvered shutters are a cinch to operate. You are able to pull open the panels for complete sunlight when your lamps aren't adequate for your perusal of a paperback or if you are looking to save on your electric bill. When the sunlight is overwhelming, close the panels but angle the slats for the amount of light you want. You might even move the adjustable slats to divert excessive sun rays from your book or e-reader and achieve the ideal light level to avoid eye strain. And when you would like a dimmer, more private home library, the opaque faux-wood panels and louvers shut closely to block nearly all exterior light.
Minimize Outdoor Disruptions While Reading With Interior Shutters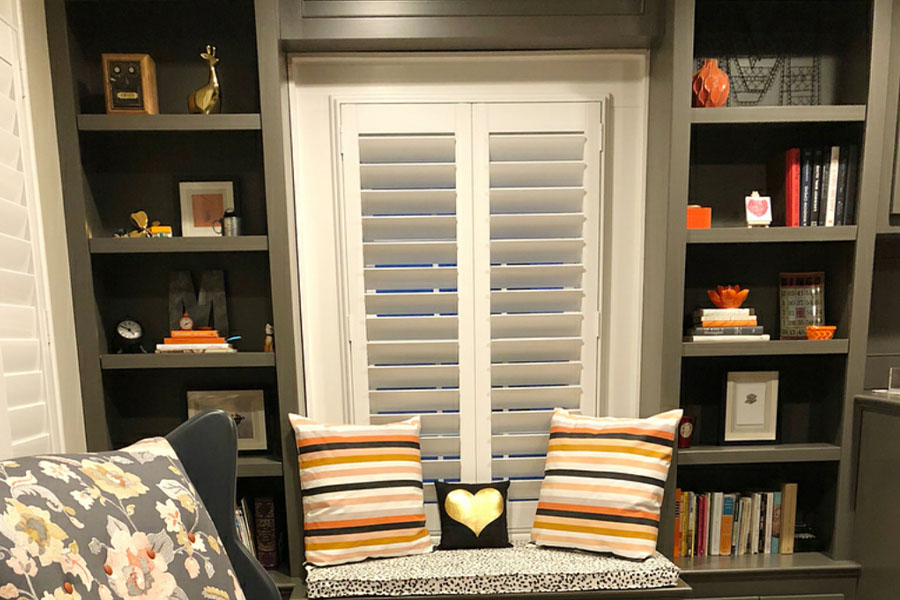 If the time comes to settle down with that new mystery you've been itching to read, the one thing you don't want is a racket from outside. Polywood shutters are able to block these intrusions when you are looking for complete peace and quiet. All you have to do is close the slats and hinged panels if you don't want to catch glimpses of people or Bluff City vehicles in your field of vision as you read. Your sealed shutters will prevent everyone from seeing you in your private area too. And dissimilar to an abundance of other products, you can shift your slats to welcome in a little light to see by while blocking sightlines from outside your home.
Sturdy Polywood shutters are also great at muffling outside noises when you compare them to lighter weight options like blinds. Did someone start a lawnmower right when you were getting to the big reveal in your novel? Close your shutters for a bit of tranquility as you read.
Keep Out Unwanted Drafts With Polywood's Superior Insulation Properties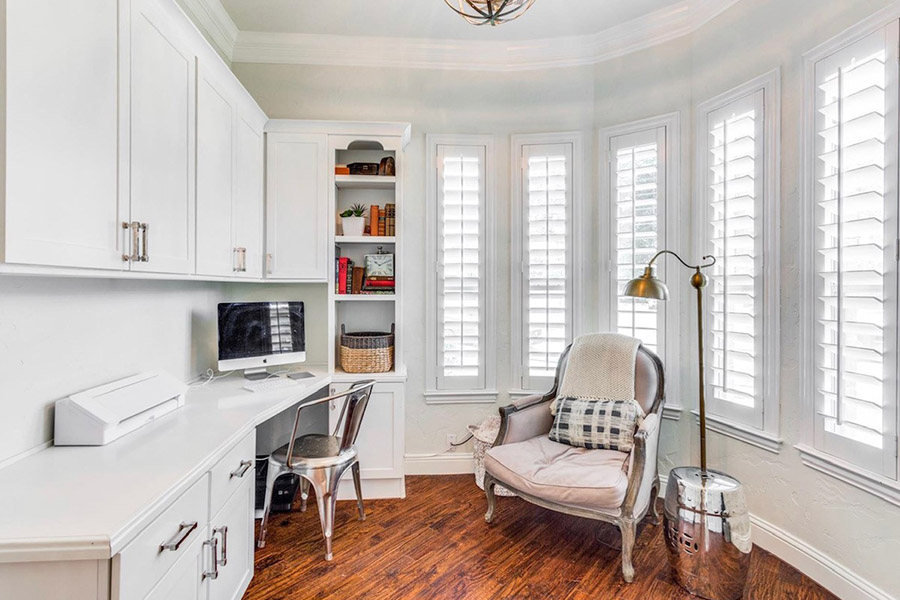 In addition to giving you control over sun and outside commotions, your Polywood shutters prevent drafts that may chill you while sitting in your favorite recliner.
Polywood shutters have greater energy efficiency
than any other window treatment. Both cool breezes and warm UV rays aren't able to get through their manufactured wood. And their precision fabrication stops outdoor air from moving around cracks. Interior shutters will prevent close to 30 degrees of temperature transfer from your area's windows to safeguard those first editions from sunlight and air while keeping you comfortable.
Let Sunburst Shutters NW Tennessee Show You The Leading Window Treatments For Your Home Library In Bluff City
Design the best reading environment with durable, faux-wood shutters from Sunburst. Our team will bring examples to your home to give you an idea of how they will enhance your interior. Once you decide to move forward, we'll craft your shutters to the exact measurements of your windows. Take the first step by contacting us at 276-685-5343 or complete the form on this page to arrange your free in-home consultation.