The Right Way To Black Out Your Windows In Bluff City
Off-the-shelf window coverings claim they block all light, which makes your space private, dark, and insulated. However, they won't match your windows as light intrudes along the product's perimeter. Instead, try customized roller shades or plantation shutters to black out windows in Bluff City. Your customized roller shades can have a thick, dark pattern or color and will match the dimensions of your window opening to ensure darkness, while Polywood shutters insulate windows.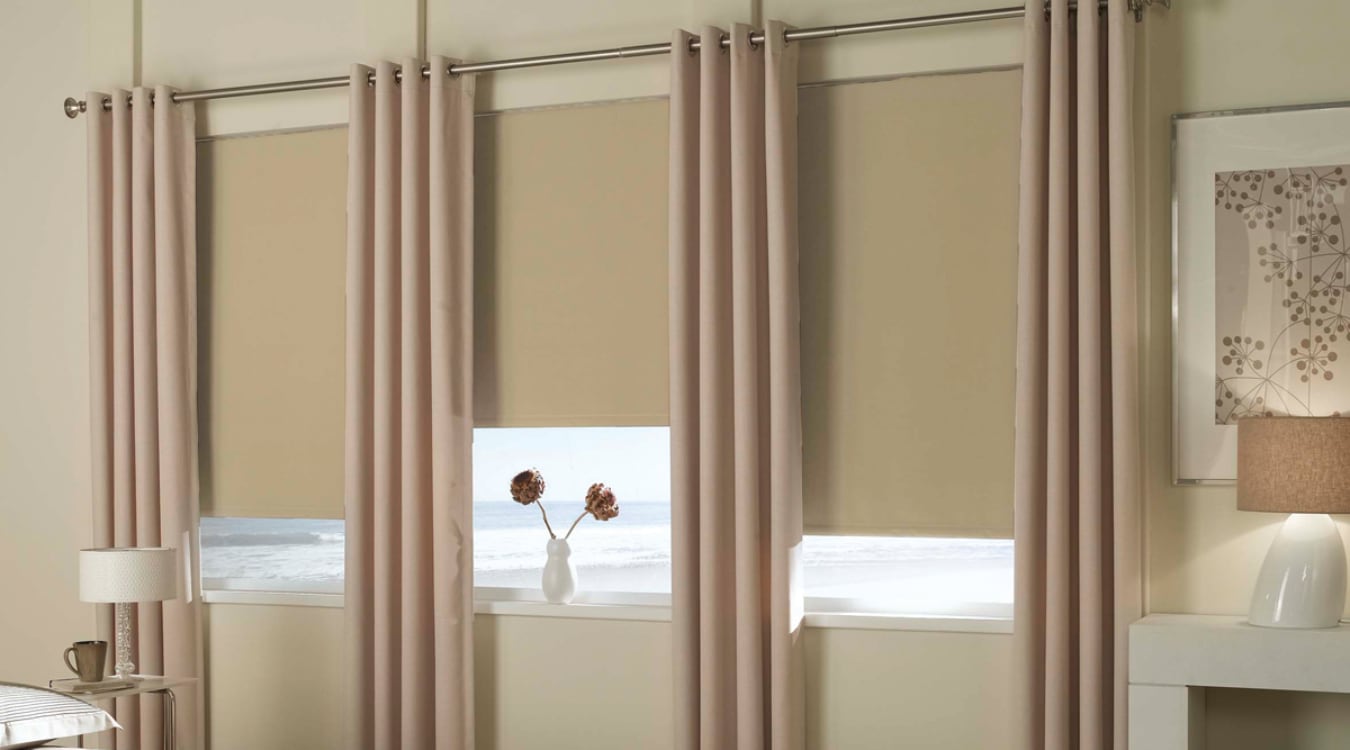 Customized Room-Darkening Roller Shades Block Exterior Light
If your goal is to black out windows in Bluff City for exceptional light blocking and privacy, use custom roller shades. These window treatments can be created with a quality material that is opaque enough to prohibit exterior light from shining through them. If you get customized roller shades, your Sunburst rep will get exact measurements and ensure the new treatments are an exact fit for your opening to avoid any gaps around the edges. When lowering the shades, they will completely cover the window opening and prevent outdoor light from sneaking past.
Upgrading to customized room darkening roller shades will also improve your home's insulation ability. Their heavy material and perfect fit are great in keeping out heat and window drafts in the winter. You will appreciate feeling a bit toastier in during the wintertime and more tolerable during hotter months with your dark inducing shades, and you are likely to see some savings on energy costs.
your room darkening shades are good looking as well. The term "blackout" doesn't apply to the color of the shade. Blackout roller shades are available in a full spectrum of colors and in various designs to match your decor. While great looking, the material is opaque enough to block outside light. Blackout roller shades provide an appealing method to prevent natural light when an absence of light is required for sleeping, watching movies, or to maintain the desired comfort levels.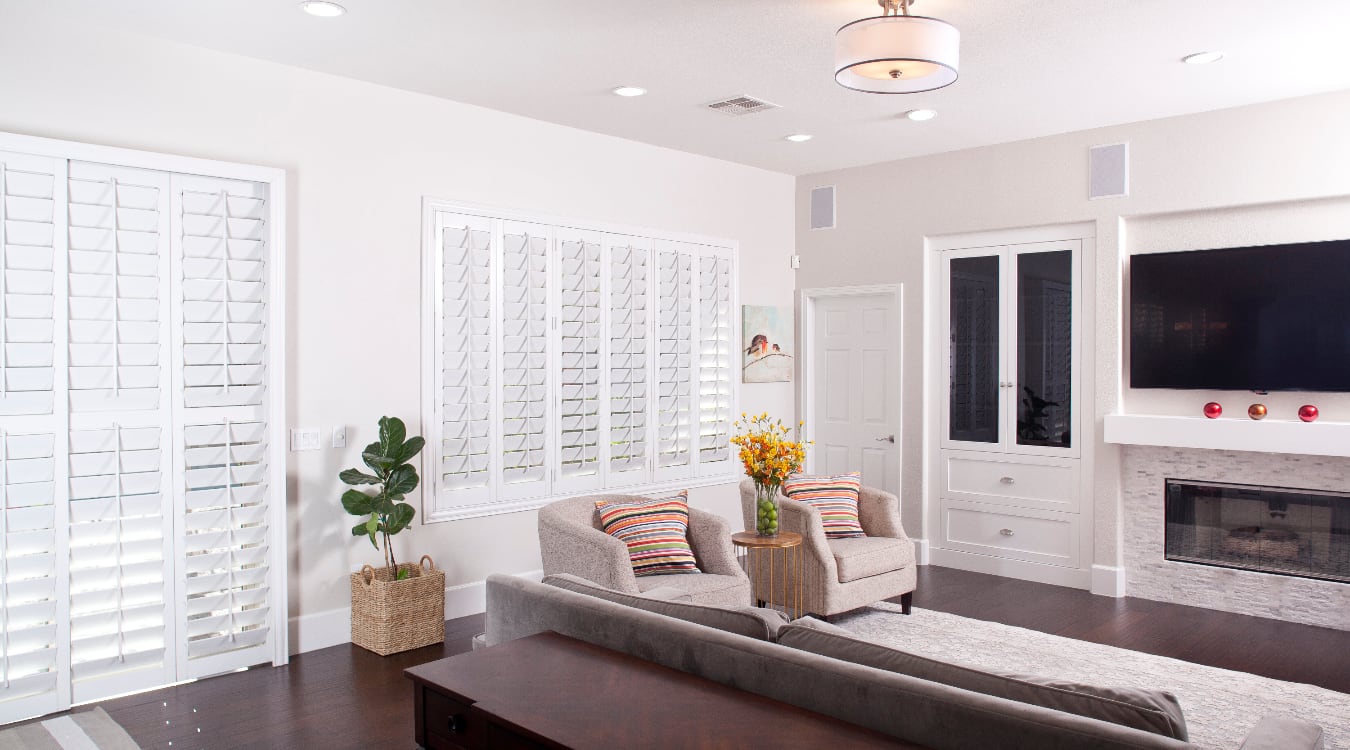 Polywood Shutters Improve Your Home's Efficiency
Most people are interested in enhancing their window treatments in Bluff City for better energy efficiency. Preventing warm sunlight and cold drafts that comes through windows helps maintain your house's comfort while keeping energy bills low. Products like blackout roller shades and blinds composed of dense, heavier materials can help you do this, but interior shutters typically work better. They have patented weatherstripping on all sides that offers better insulation than other window treatments. When you close your shutters shutters, this beneficial insulating quality fights off summer's heat and winter's cold. Your HVAC system won't be overburdened, and your property stays comfortable without the high energy costs.
Faux wood shutters also keep out most light. They aren't easy to bump out of the opening like shades, drapes, and blinds due to their solid construction. The shutter panels are custom-made for your exact window opening. There is virtually no room at the bottom or sides for sunshine to creep in like you often have with off-the-shelf products. Even their louvers are designed to secure snugly against each other and allow just a shred of exterior light after they're closed.
Discover The Best Products To Black Out Your Bluff City Windows From Sunburst Shutters NW Tennessee
You will discover how simple it is to blackout your Bluff City windows when you work with Sunburst Shutters NW Tennessee. We carry a wide selection of interior shutters and alternative options to meet all of your needs. Call us today at 276-685-5343 or submit the form on this page to schedule a free in-home consultation.