How To Use Roman Window Shades In Bluff City
Home decor aficionados are well aware that Roman window shades are a popular choice for good reason. Actually, they have always been used as a modern and elegant option for home decorators searching for a cloth shade with unrivaled flexibility. They are appropriate for countless areas and could be a great choice for your interior too. Ready to find out why Roman window shades are so sought-after in Bluff City?
What Exactly Are Roman Window Shades?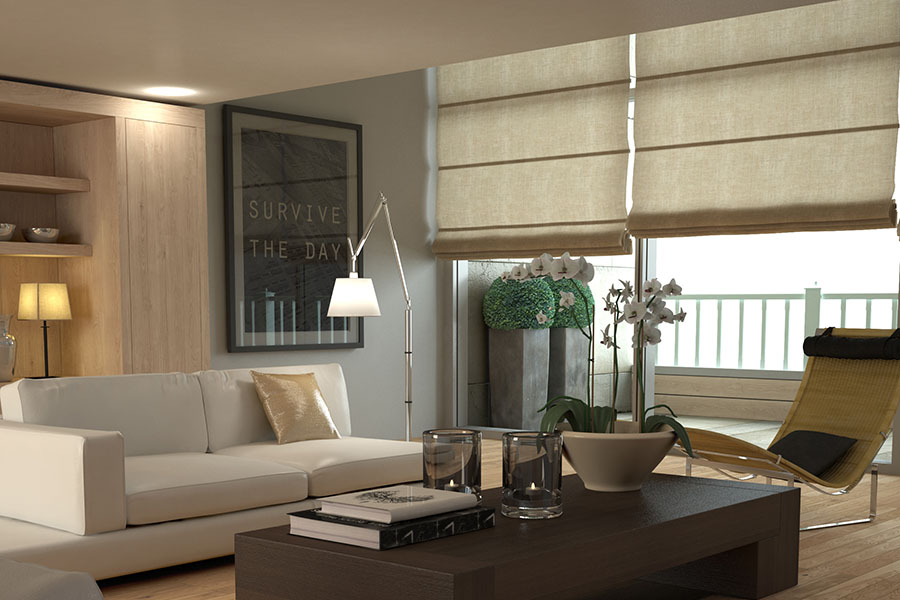 In what way is a Roman window shade distinct from other types of window treatments? The answer is the manner in which the shade folds as it moves up. These window fashions are fabricated of a soft material that folds at regular intervals. This gives the shade a appealing, consistent look, whether it is let out fully, slightly opened, or raised up completely. They offer texture and volume while acting as a smart, more functional substitute to drapery.
You Can Find The Right Style For All Areas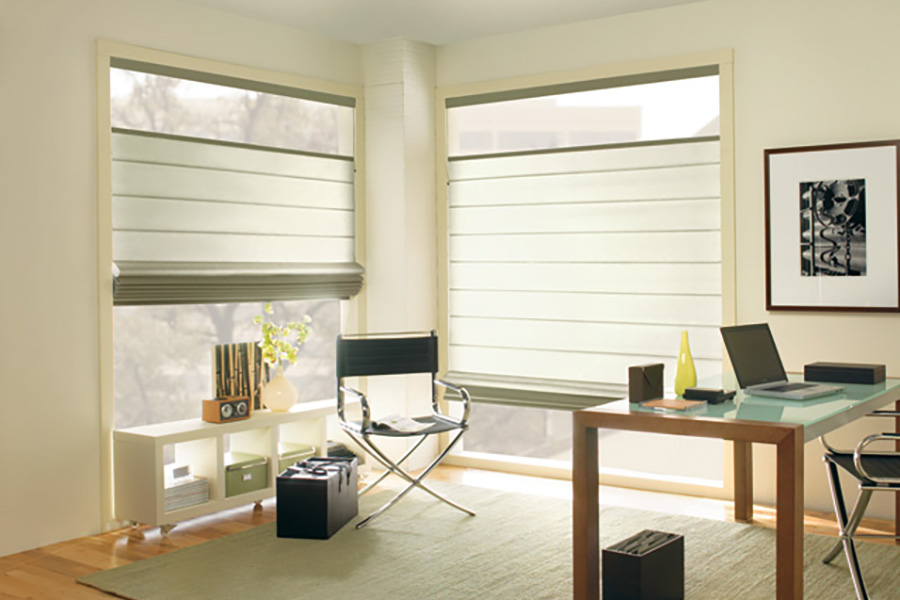 The distinctive fold is paramount to the Roman window shade's high demand in Bluff City and it can be found in several options. Let's briefly investigate the types of folds:
Soft/Hobble Fold: Hobble or soft fold Roman shades are the most well-known style, featuring slight folds that produce the flowing look of a waterfall.
Flat Fold: Roman shades with flat folds are precisely what you think -- a lone, flat section of textile. This is a great choice for displaying a unique pattern or if you wish to introduce a vibrant complementary color.
Batten Front: Battens, otherwise known as tunnels, are loops of cloth at the front of the shades. They are positioned where the shade folds and can house components like a length of wood for structure. This loop provides a special result different from other Roman window shades.
Batten Back: Batten back integrates these loops of fabric sewn to the window side of the product. Even though this may suggest that it wouldn't change the outward form much, it provides a subtle look you may like!
Select From Different Methods Of Operation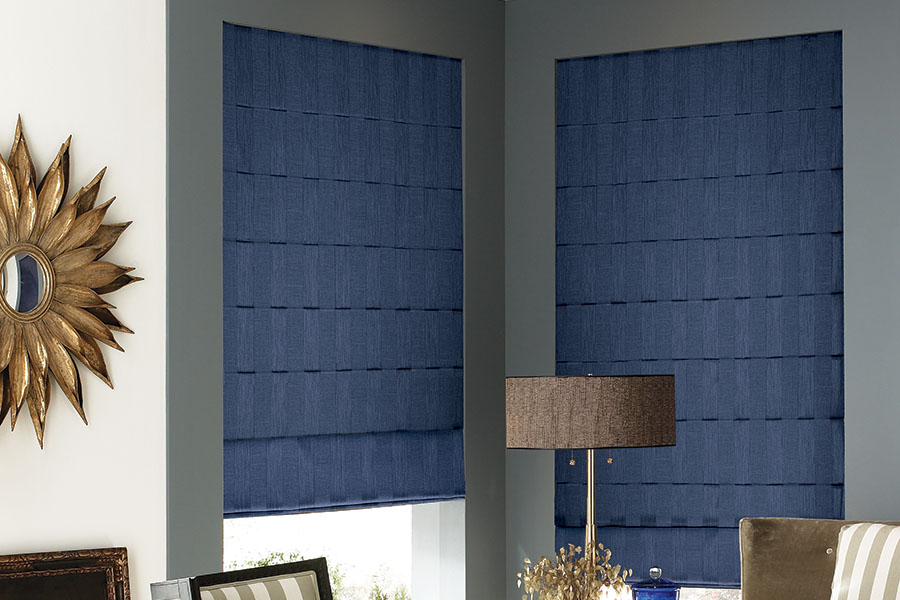 A big perk of choosing a Roman window shade in Bluff City is how the cord is incorporated. In corded types, they are smartly placed behind the panel, concealing it and making them child-safe. The shades also have cordless ones that you can easily manipulate at the base to draw up or down. Or get motorized shades that have grown in popularity. With the touch of a controller, your shades can shift up or down as you like.
Ideal Uses For Roman Window Shades in Your Bluff City Interior
Fabric construction is a well-known characteristic of the Roman window shade, affording a great deal of personalization. They are also able to be designed to fit windows of all shapes and sizes. The fabric is available in numerous choices, giving you various transparencies for light and privacy control. You will also discover a practically unlimited offering of patterns and colors to complement your interior. What you choose largely determines the cost of the shades.
The fabric causes the shades to be not ideal for a high-moisture setting such as a bath or over a kitchen sink. In these kinds of areas, a Polywood® plantation shutter will be a smarter option. In other areas, the Roman window shade is a wonderful choice of window treatment that can be customized to any interior design!
Discover Roman Window Shades in Bluff City at Sunburst Shutters NW Tennessee
Explore everything Roman window shades can provide your home with Sunburst Shutters NW Tennessee. Our experts will help you design a shade that fits perfectly with your interior. All you need to do is contact us at 276-685-5343 or fill out the form below to arrange your no-cost, in-home consultation.