How To Pick Child-Safe Window Treatments In Bluff City
Although great at controlling sunlight, window treatments may present a few unwanted threats to little ones in your Bluff City home. For example, window treatment cords can lead to entanglement or choking. In addition, kids might hurt themselves by pulling down window treatments, and some types may also be constructed with dangerous materials.
Do your part to protect your family by installing safety window treatments in Bluff City including louvered shutters and non-corded blinds and shades that don't carry the same hazards that cheaply-made window coverings do.
Only Install Cord-free Window Treatments Around Small Children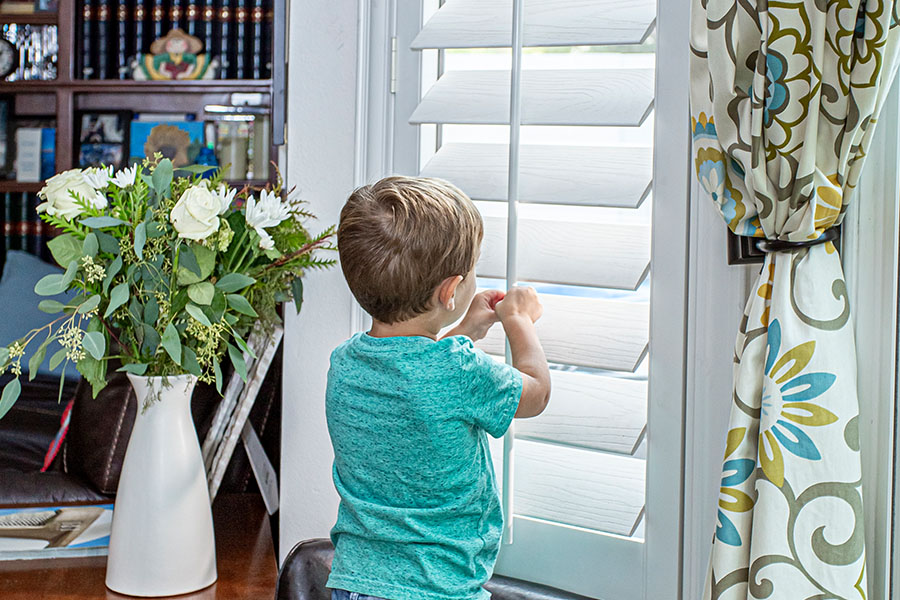 Regrettably, cords of window products have been the reason for injury and death in babies and toddlers. Despite the fact that some homeowners choose to push the cords around the highest part of their window coverings, your loved ones are safer if there are no strings at all.
Plantation shutters don't come with cords.
They feature panels on hinges that move smoothly within a frame. Your panels also utilize a collection of versatile slats that you are able to turn to achieve proper lighting. Louvered shutters are without loose, dangling components for children to get caught in and are smart for kids' play areas and bedrooms.
You can also install non-corded window shades or blinds. Appealling wood and faux wood blinds have an option for cordless functionality where you grasp the lower rail to open and close them. And the abundance of customized window shades come with cordless options that eliminate the need of cords.
Choose Robust Window Treatments If Your Family Has Interested Tots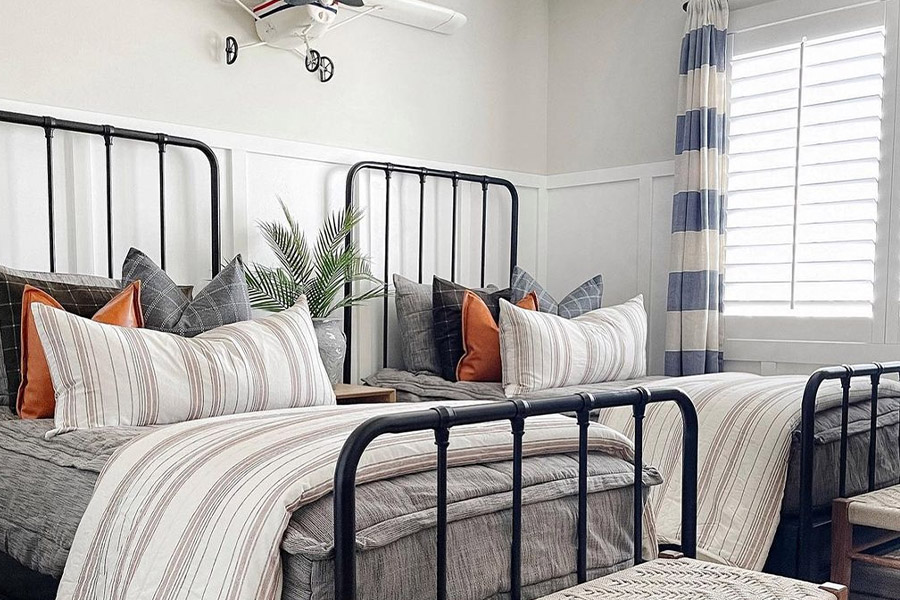 It's often the case where a low-hanging window drape or shade has too much enticement for an active child to withstand. The product can tear, come loose from the wall, or come down on the little one. And insubstantial metal blind slats will become misshapen or snap if toddlers are too aggressive.
Louvered shutters are the most child-safe window treatments in Bluff City. They are lasting installations that affix to the wall or frame surrounding your window and can't be pulled off. Their sturdy real wood or composite wood can't rip and doesn't scratch or dent from everyday usage. You will love how simple shutters are to maintain as well. Just go over them with a dusting rag or dampened cloth to wash away grime and little fingerprints!
Since interior shutters are so sturdy, they can also decrease the risk of kids toppling out of windows. If you crack a window for a bit of fresh air, blinds and fabric window treatments won't keep them from clambering or tumbling out the window. Solid shutters, on the contrary, will arrest a tiny body that falls against them. You are able to fasten the shutter panels to prevent kids from getting out of the window and tilt open the slats to welcome in a little exterior air.
Stay Away From Treatments Made With Hazardous Materials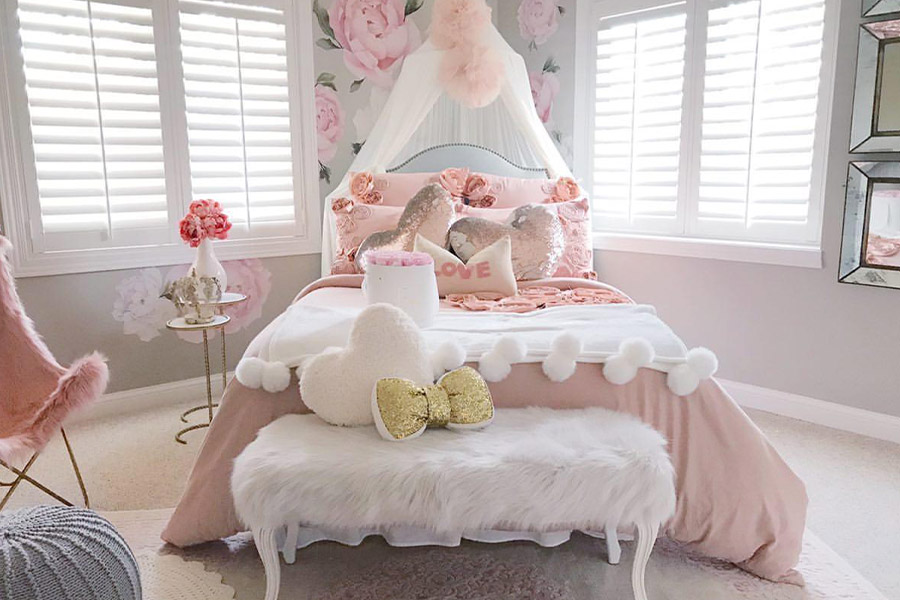 You know you should stow dangerous supplies where they can't be reached by kids, but many ordinary furnishings may have unsafe materials that you never thought about. Fabric window coverings can have dangerous and/or flame preventing compounds and window blinds may have finishes that release unhealthy gasses.
In order to keep these dangers out of your Bluff City home, use window treatments constructed with natural, untreated materials and safe finishes. Premium real wood Ovation® shutters and Polywood® shutters, for example, both use harmless coatings that will not give off fumes.
Consult With Sunburst Shutters NW Tennessee About Child-safe Window Treatments In Bluff City
Sunburst Shutters NW Tennessee has regard for children's safety in Bluff City. We're proud to offer a variety of window treatments that play a role in keeping your family free from harm. Arrange a no-charge in-home appointment today, and we'll help you explore which window treatments make sense for your family's needs. Start your project today with a call to 276-685-5343 or fill out the following form.