The Best Patio Door Window Treatments In Bluff City
Patio doors are wonderful features, as they link you to the outside world with a convenient doorway and amazing view. But what if the sunshine becomes too bright, or you want to control the visibility from outdoors? Selecting the best patio door window treatments in Bluff City is vital to achieve the light control and privacy you want. Fortunately, louvered shutters will work perfectly regardless of what kind of patio door you use.
Window Treatments For French Patio Doors In Bluff City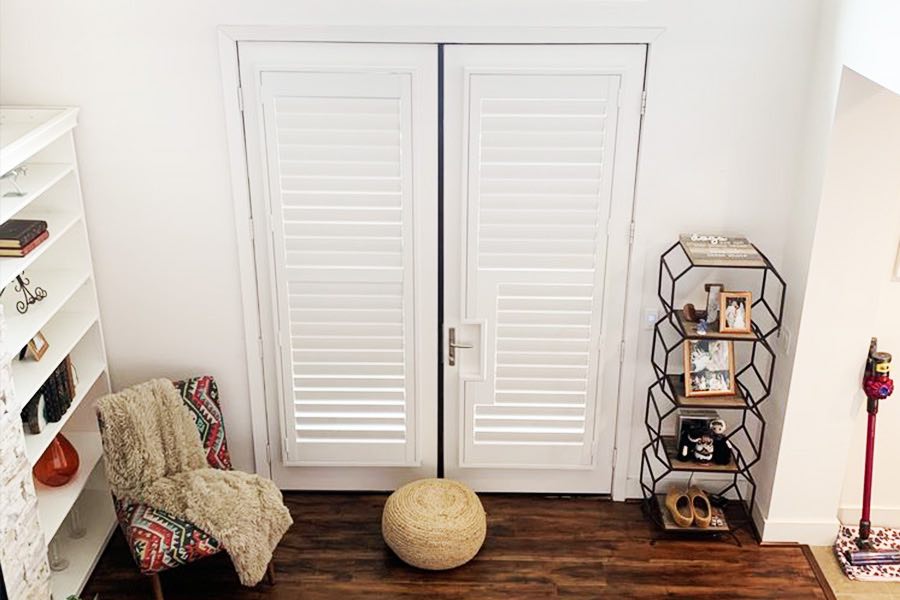 French doors provide a distinctive touch to your home as they can be found in such a wide variety of styles. You should find window treatments that work well with your home's unique entryway. Plantation shutters are ideal window treatments for French patio doors, as they may be custom-fit to any size or style. Louvered shutters function well no matter where the knobs are situated or how the doors operate.
These versatile window treatments offer a multitude of extra perks, including:
Unrivaled light management via the use of louvers you can manipulate. Other alternatives like shades or drapes only offer you two possibilities - open or shut.
Extraordinary endurance. Our louvered shutters are built to outlive your French patio door.
They never slide or smack against the frame when the door is opened or closed since they are fastened securely to the door.
Unparalleled energy efficiency when selecting Polywood® plantation shutters. The exclusive weather protection will help keep your room comfortable throughout the year.
Window Treatments For Sliding Patio Doors In Bluff City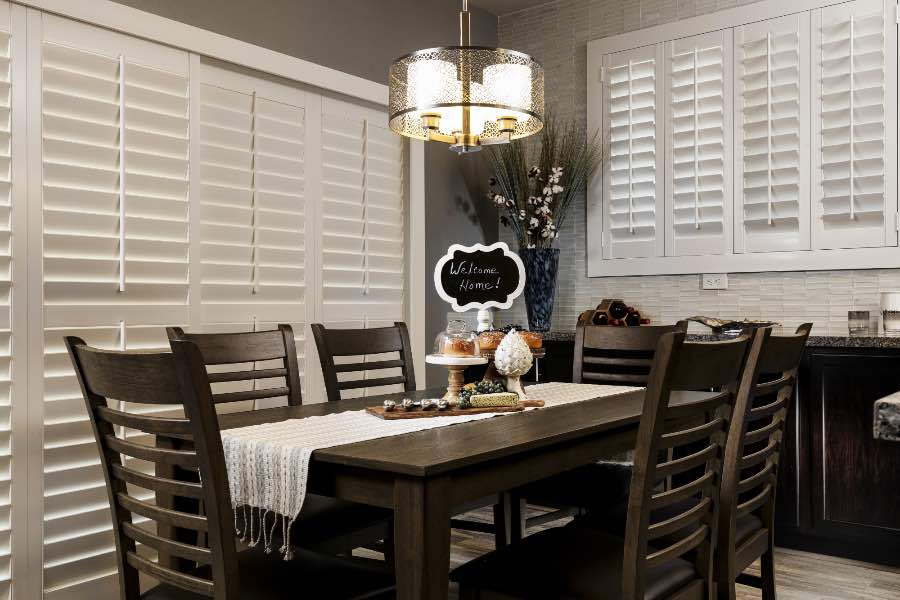 Just like French doors, the styles and sizes of sliding patio doors can vary greatly. You need a made-to-order window treatment that allows complete light and privacy control. You'll get precisely that with plantation shutters. These preferred window treatments for sliding patio doors in Bluff City commonly are crafted in a bypass design.
Bypass Sliding Door Shutters
This solid, easy-to-operate solution incorporates shutter panels that slide effortlessly in front of your sliding door on a fixed track. When you have to use the door, these shutters can be situated one in front of the other. The built-in louvers provide the sunlight control and privacy you desire. This sort of sliding door shutter is the most common design, offering a sleeker, more contemporary look for your patio door.
Frequently Asked Questions About Patio Door Window Treatments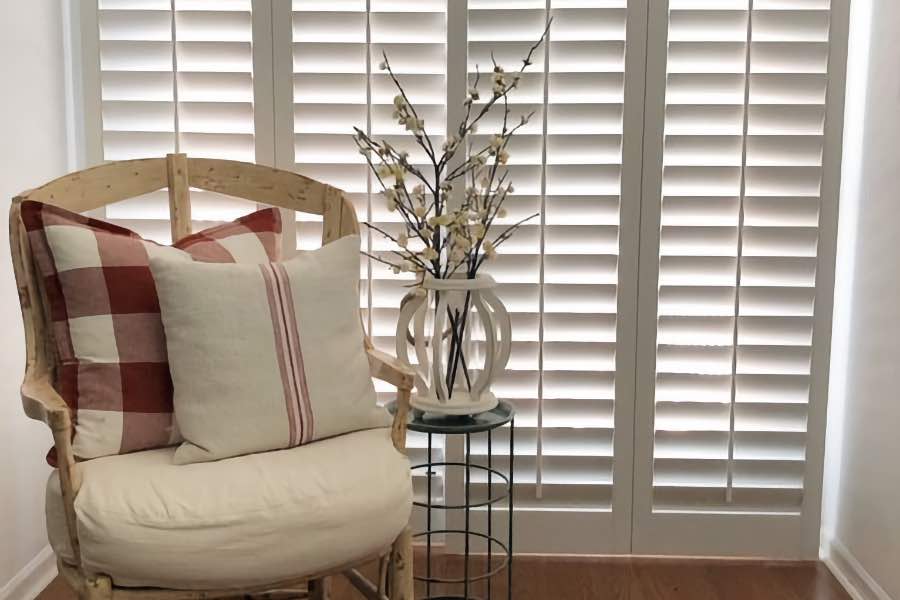 Do I have enough space to put shutters on my sliding door?
In the majority of cases, yes. Many shutter frame and mounting choices can accommodate different types of sliding patio doors.
Will my door handle prevent me from having shutters?
No. Shutters can be customized with cut-outs that accommodate handles of any type.
When installing patio door shutters, is anything screwed into the floor?
No. Patio door shutters adhere to the door frame or the wall bordering the door.
Find Window Treatments For Patio Doors In Bluff City
If you're trying to find a custom-made, attractive, and long-lasting window treatment for your patio doors in Bluff City, contact the experts at Sunburst Shutters NW Tennessee. Our interior shutters give you the chance to take in the view outdoors while supplying exceptional light and privacy control. Call 276-685-5343 today to request your in-home consultation.