Ideal Awning Window Treatments In Bluff City
Awning windows in Bluff City are known to be a challenge to shield while still experiencing their virtues. They use a hinge at the top and open outward from the bottom if you operate a crank. You frequently find them higher up the walls than other window varieties and in humid rooms like kitchens and bathrooms where you need extra airflow. They are also typically more wide than tall.
Versatile Polywood® plantation shutters are perfectly equipped to the difficulties faced by awning window treatments in Bluff City. They swing open and shut simply and with little effort, fit the non-standard measurements of awning windows, and offer a defense against water damage. Explore why Polywood shutters should be your first choice in awning window treatments.
Polywood Shutters Are Easy To Use On Awning Windows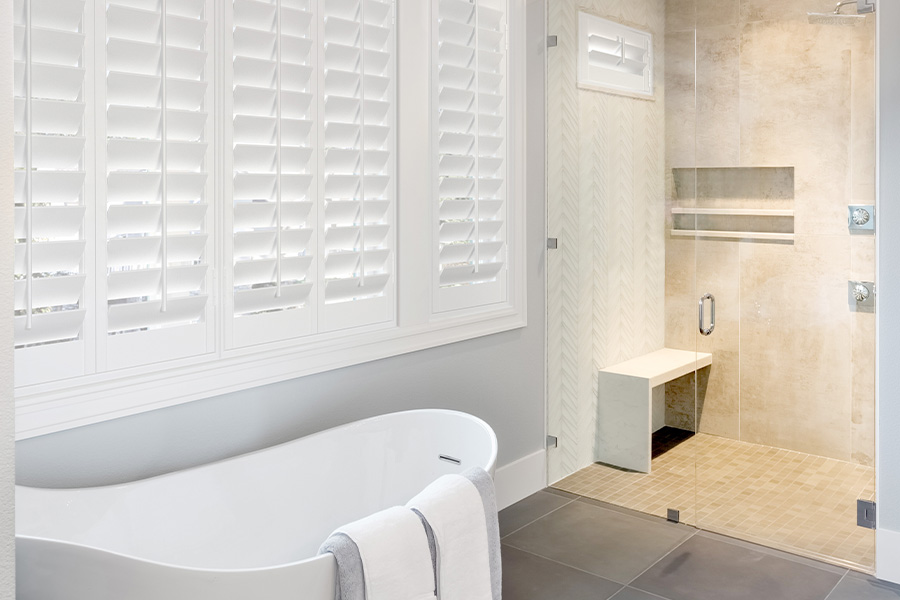 Awning windows are designed to offer plenty of sunlight and airflow, so you wouldn't install window treatments that limit those benefits. Polywood shutters have various ways to manage exterior light, ventilation, and privacy. You are able to completely open their full panels of slats to the sides when you desire complete sunlight or a nice breeze from your awning windows or you can adjust their slats for a little illumination. Whenever your awning windows are closer to the ceiling, exterior light might infiltrate at a tricky angle. Adjustable louvers are able to divert outdoor light if it creates glare on a reflective surface or shines in your eyes.
If your awning windows are further up the wall, shutters will continue to be easy to use. You don't have to extend to the highest point of the window to shut them like you have to with alternative products like shades. Just adjust the louvers or entire panels using the tilt rod from wherever you can. Shutters don't use cords that can swing and catch on your window crank either!
Polywood Shutters Accommodate Wide Awning Windows For Superior Insulation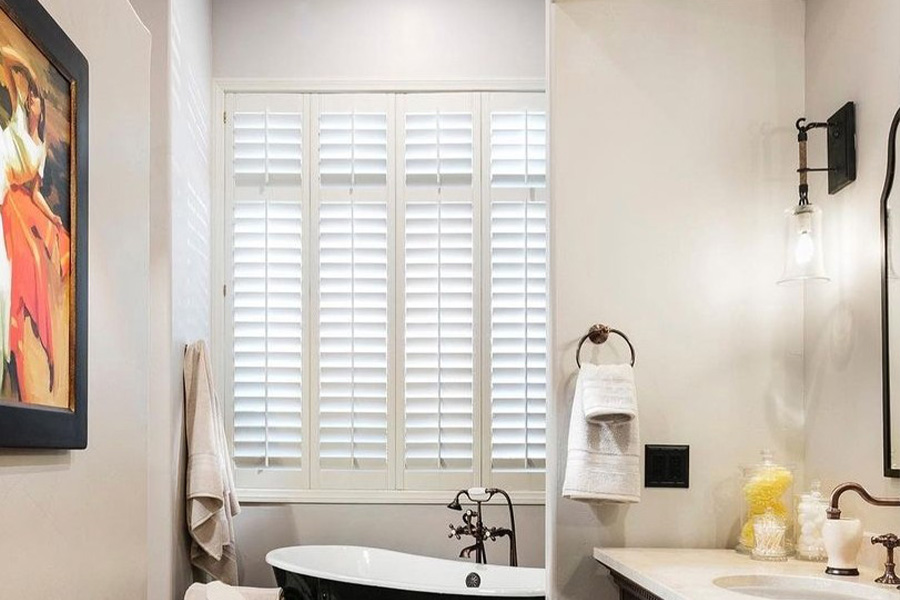 Due to the fact that awning windows are typically greater in width than height, you probably won't be able to purchase ready-made treatments that accommodate them properly. You should choose
custom-made plantation shutters
instead. The framework is built around your window's precise dimensions to make certain you have a flawless fit. This precision construction is more attractive and inhibits openings for sunlight or breezes to slip through. The installation is even able to be fitted for your awning window crank, so it's easily usable.
Polywood shutters include the additional bonus of patented weatherstripping that enhances your window insulation if you secure them. This insulation system aids in keeping the space at a comfortable temperature and saves you money on utility bills.
Polywood Shutters Are Resilient Against Damp Conditions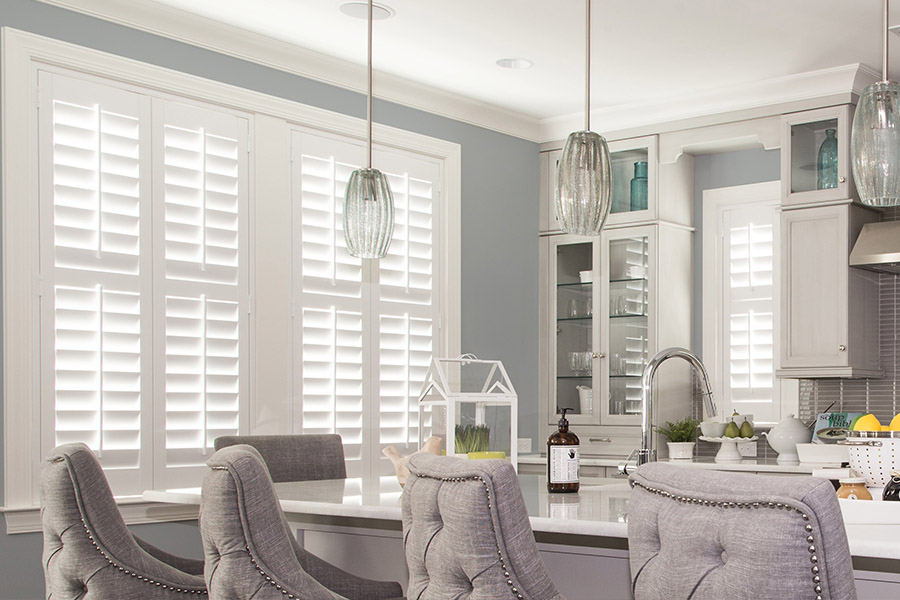 You'll typically see Bluff City awning windows in baths or kitchens for added ventilation. But the humidity and warmth in these rooms may wreck fabric and wood window treatments. This isn't a problem with Polywood shutters! Their faux material and resilient exterior layer doesn't split, warp, or discolor from the humid environment. You can place them on awning windows next to the shower or over the kitchen sink, and they'll stay immaculate for decades.
Long-lasting Polywood shutters are effortless to clean, too, even in the event your awning windows are hard to reach. Instead of detaching them to wash like cloth materials or trying to access them with a brush attachment for your vacuum like shades, simply dust them with an protractible duster. If it ever happens that your bath or kitchen window shutters get sticky, all they need is a little wipe down with a dampened cloth.
Sunburst Shutters NW Tennessee Supplies The Best Awning Window Treatments For Bluff City Residences
Let Sunburst Shutters NW Tennessee help you pick awning window treatments you love from our impressive assortment of choices. We take samples to your home so you can see how amazing our quality window fashions look on your windows. Contact us at 276-685-5343 or submit the form below to arrange your complimentary in-home appointment.