Your Top Choice In Window Treatments For Palladian Windows In Bluff City
Stylish Palladian windows offer a point of emphasis to any Bluff City property. These impressive windows featuring an arched window in the middle surrounded by a pair of smaller-scale rectangular shaped windows offer a wealth of sunshine and a great view. But how do you cover these majestic windows to adjust for privacy and light without concealing their design?
Louvered shutters are the ideal window treatments for Palladian windows in Bluff City. That's because shutters are custom-made to match the exact size of your non-standard window openings. They maintain the shape, offer excellent command over light levels, and accentuate the amazing appeal of your Palladian windows.
Interior Shutters Accommodate The Unique Shape Of Your Palladian Window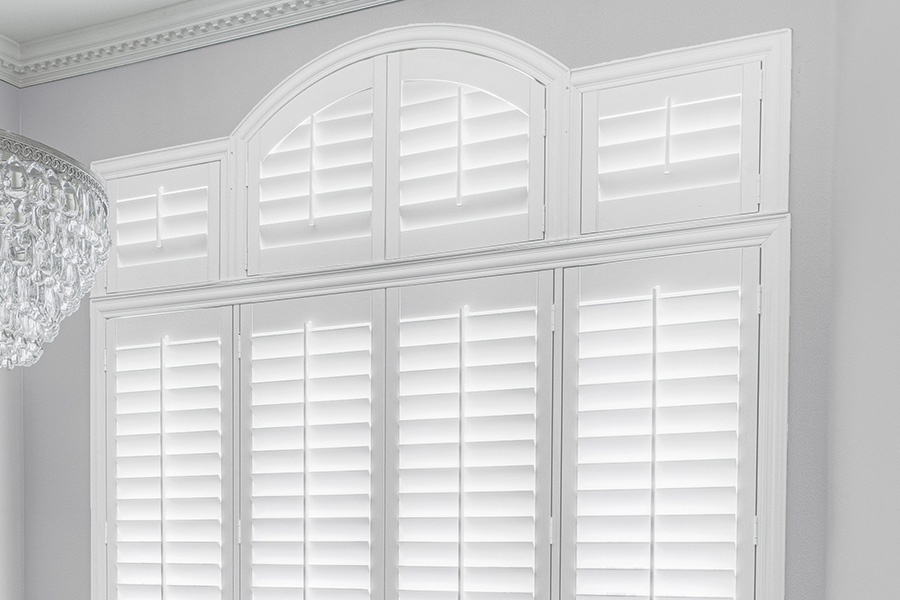 In the event you have such a distinctive element as a Palladian window, you don't try to hide its shape. Even though traditional products like curtains give you a bit of light and privacy control, these rectangular options will either conceal your arched window in the middle or leave the arch unshielded and permit light into your room.
Customized louvered shutters provide a solution. Both real wood and faux-wood shutters are constructed to match your window's precise measurements. A solid enclosure is constructed around the opening, and panels of slats are made to connect within your framework. If you have a specialty arched design like a Palladian window, you might elect to have the panels on each side stretch to the top of the arch and feature the same rounded edge as the surrounding frame, or you could have the arch framed separately and inset with a half-round sunburst. No matter what you decide, the slats will be adjustable so you always have excellent mastery over the levels of privacy and light.
Interior Shutters Let You Manage Privacy And Sunlight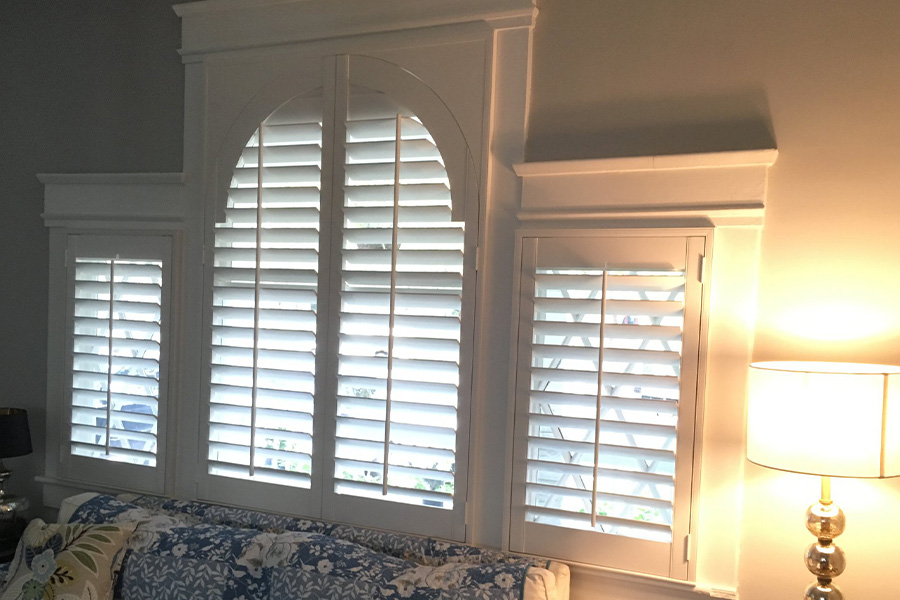 By providing such a great fit, interior shutters allow you to enjoy the ultimate command over the amount of sunshine and privacy you experience through your Palladium windows. Skillfully installed interior shutters will avoid openings between your window opening and shutter frame, and by closing the slats, you block sun glare and enjoy enhanced privacy. This attention to detail means that your shutters are a highly efficient option.
Composite shutters,
specifically, insulate windows with their exclusive insulating ability.
Naturally, there are times when you desire to look through your Palladian window and encompass your space with sunshine. In that case, tilt open the slats until you succeed in getting the view or levels of light you require. You can move the the slats to divert the sun's glare off of any reflective objects or out of your eyes as well.
Interior Shutters Accentuate The Appeal Of Your Palladian Window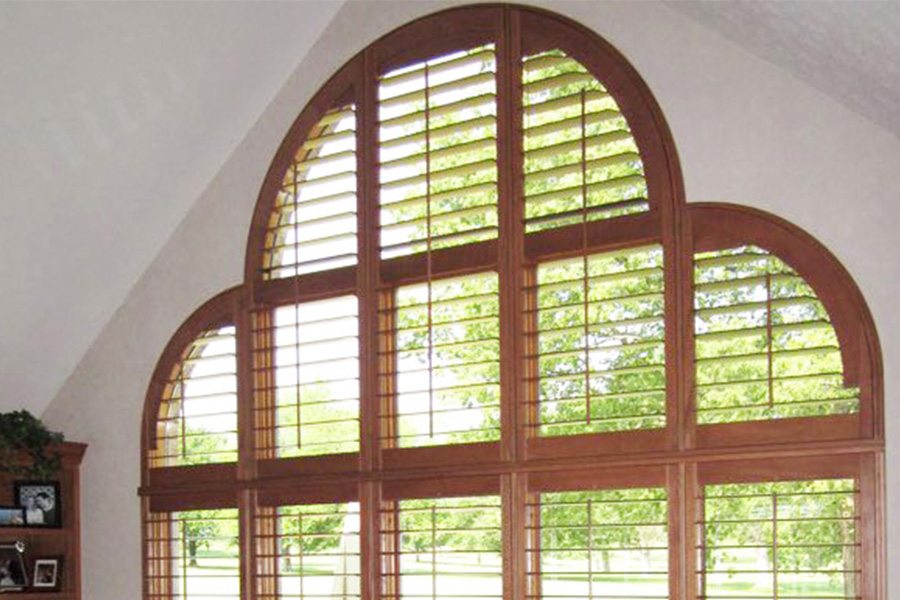 A glamorous window requires similarly beautiful window treatments. Plantation shutters are a preferred choice as window treatments on Palladian windows in Bluff City. They add incredible architectural detail and texture to any space and stand out from traditional drapes or blinds. You can even design the look you desire with your preferred choice of colors, frame style, and material. Go with a clean, contemporary look with white composite shutters and a narrow frame or time-honored with
hardwood Ovation shutters
with a lavish wood stain and elaborate frame. With so many possibilities, it's easy to fabricate plantation shutters that blend perfectly with your home's architectural features.
Consult With The Experts At Sunburst About Window Treatments For Palladian Windows In Bluff City
At Sunburst Shutters NW Tennessee, we go beyond expectations to assist you in finding the the most suitable window treatment for every room in your residence. We will walk you through our vast assortment of superior window options and precisely install your treatments so they look their very best. Start your project with a free on-location meeting by placing a call to 276-685-5343 or by submitting the form on this page.