What Are Your Cordless Window Treatment Options In Bluff City?
Cordless window treatments present another level of function and appeal. They have a cleaner look without those unsightly strings hanging down and they're a breeze to open and close. These window coverings are safer for families with small kids because there are no cords for your toddlers to become entangled. You have just one important decision, which cordless window treatment option in Bluff City do you want? Roller shades, motorized shades, and Polywood® shutters all offer you the benefits of cordless window treatments.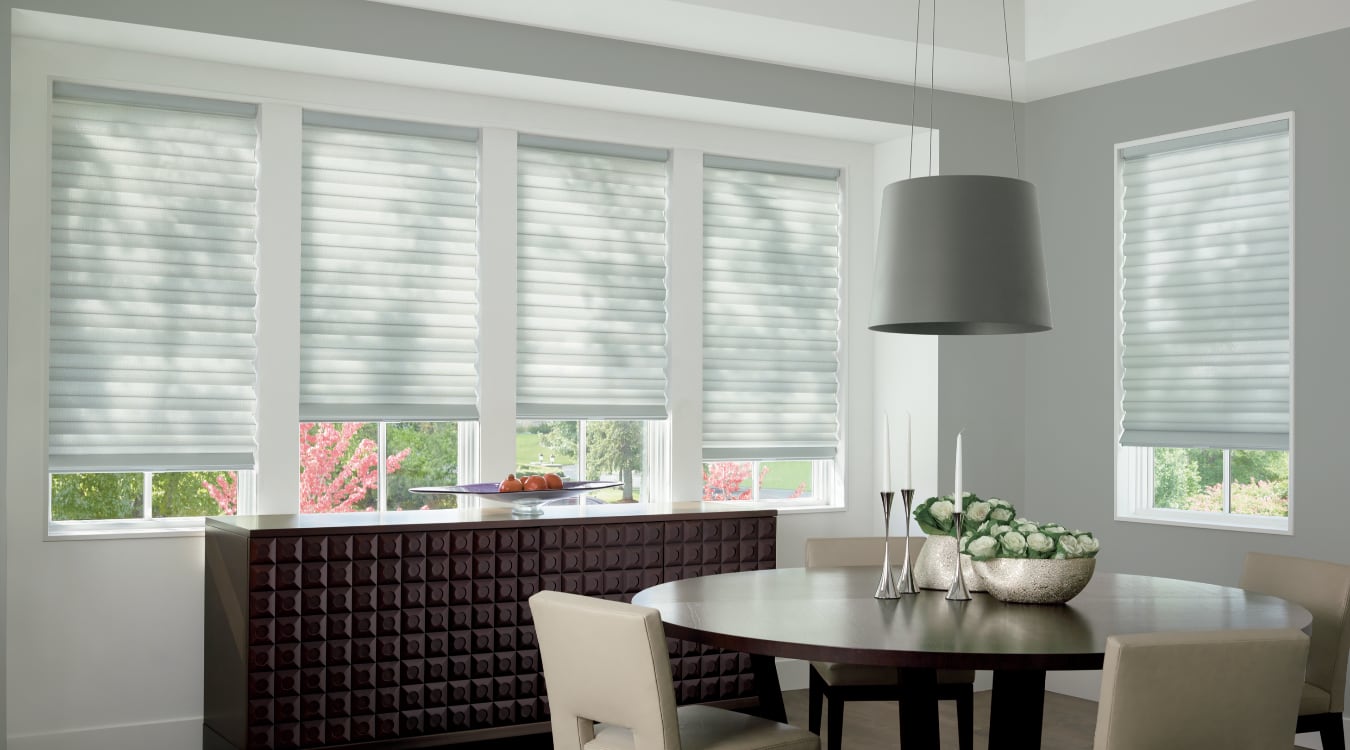 Cordless Roller Shades Offer All The Advantages Without The Strings
Roller shades are a top choice for Bluff City houses as they are available in various colors, materials, and varying degrees of opaqueness to create the eye-catching appearance you desire.Typically, you operate roller shades through the use of a beaded chain or string. However, that chain or string can detract from the clean appearance of your shades, get tangled, or swing and slap against the glass when air is circulating.
Cord-free roller shades provide the same advantages without the frustration of cords. Instead, they utilize a pull bar attached on the lower end of the shade that you grip to open or close. This puts a stop to twisting and swinging and produces the sleek appeal you expect from roller shades. In place of twisted cords, you will be greeted by the unique style of your attractive roller shades.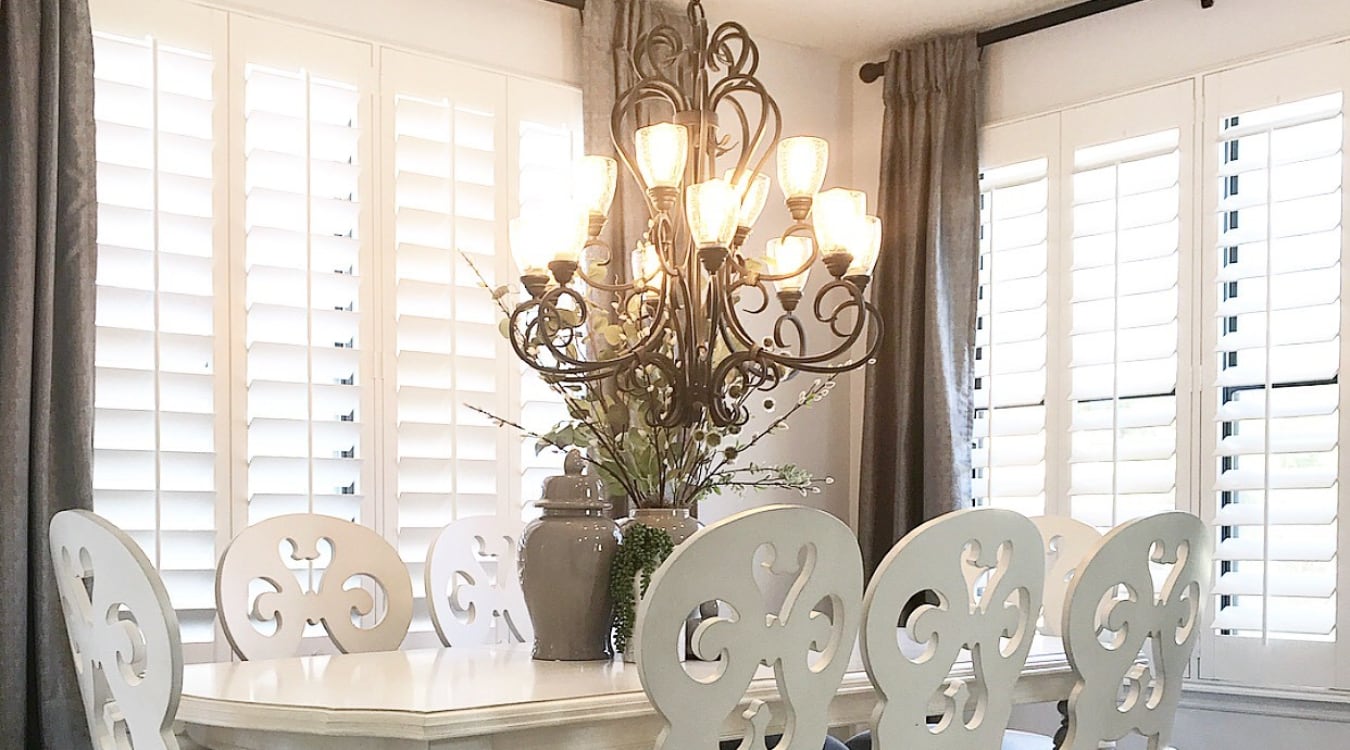 Plantation Shutters Provide A Sturdy Substitute To Other Window Treatments
A smart method of going cordless is to banish your blinds and shades entirely and turn to plantation shutters as an alternative. These solid coverings are crafted in a different way from other window treatments. Interior shutters have panels made of hardwood or a durable wood-substitute that connect to your window frame and swing out to the sides on hinges when you want to flood the room with sunlight. You may also want to angle the slats in your panelling to direct light.
Many interior shutters include a tilt rod that you use to manage the louvers. If you don't have a tilt rod, you can manually guide the louvers to adjust them. Both types are popular cordless window treatment options in Bluff City since they offer elegant profiles that accentuate the decor of every interior. Innovative Polywood® shutters are known for being extra durable and long-lasting. You can most assuredly utilize them in a wet area like behind a kitchen sink or within sun-splashed windows, and they will survive the moist conditions and ultraviolet exposure.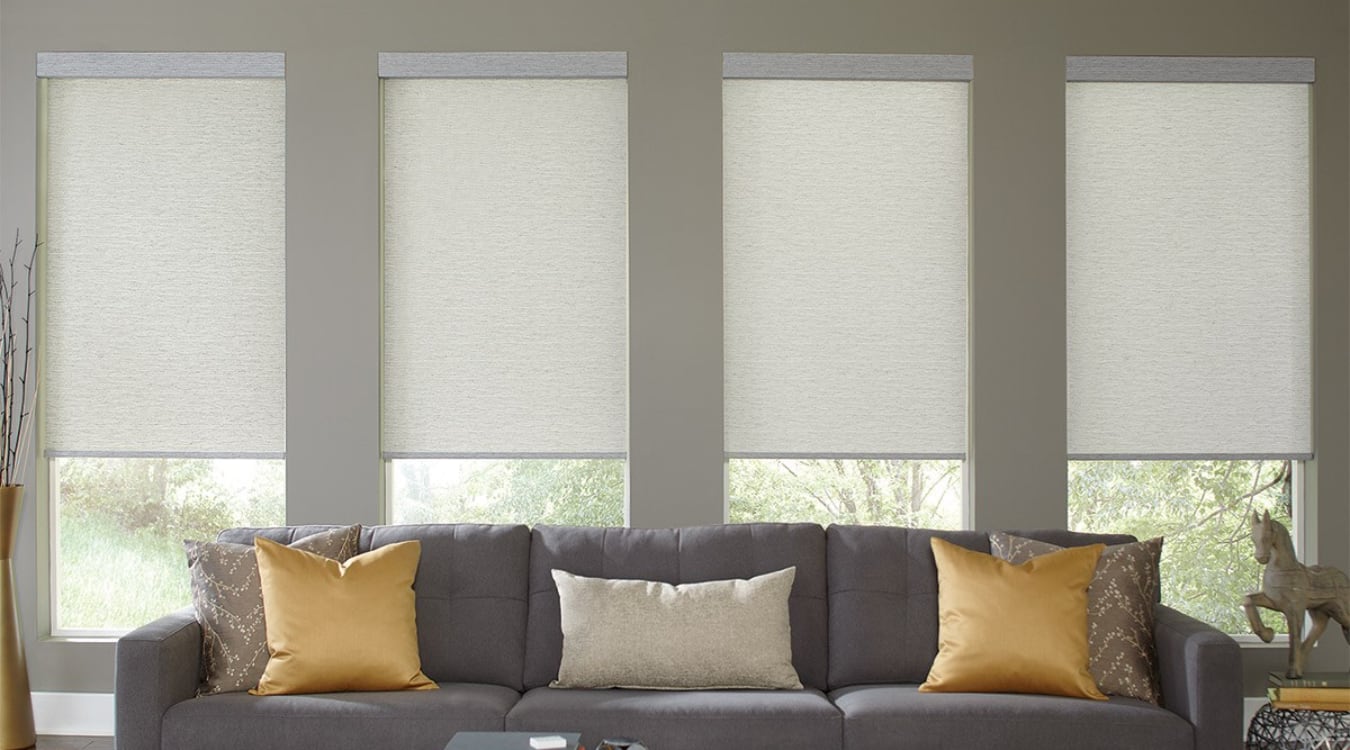 Motorized Shades Expand Your Cordless Window Treatment Options In Bluff City
Coverings that use cords can test your patience. You need to apply the perfect amount of pressure to raise or lower them to the proper position. However, you can say goodbye to the irritation with automated roller shades. They function with a motor that is run by a smartphone application or remote control. You can adjust your window shades without cords and without moving from your location. You also can program smart roller shades to open and close according to your preferences to block the sun's rays in the afternoon or provide privacy at night.
A majority of roller shades offer automated versions, giving you many cordless window treatment options in Bluff City. You might install automated cellular shades in a specific spot to reduce energy consumption or distinctive motorized Roman shades in a traditional dining area. You can also adjust the light level in your home office without leaving your desk with electrically operated zebra shades.
Explore Your Cordless Window Treatment Options At Sunburst Shutters NW Tennessee
If you've had enough of swinging blind cords, consult with Sunburst Shutters NW Tennessee. We supply a wide variety of cordless window treatment options to fulfill your unique requirements. Select the most suitable choice for your home by placing a call to 276-685-5343 or fill out the form on this page to arrange a free in-home consultation.