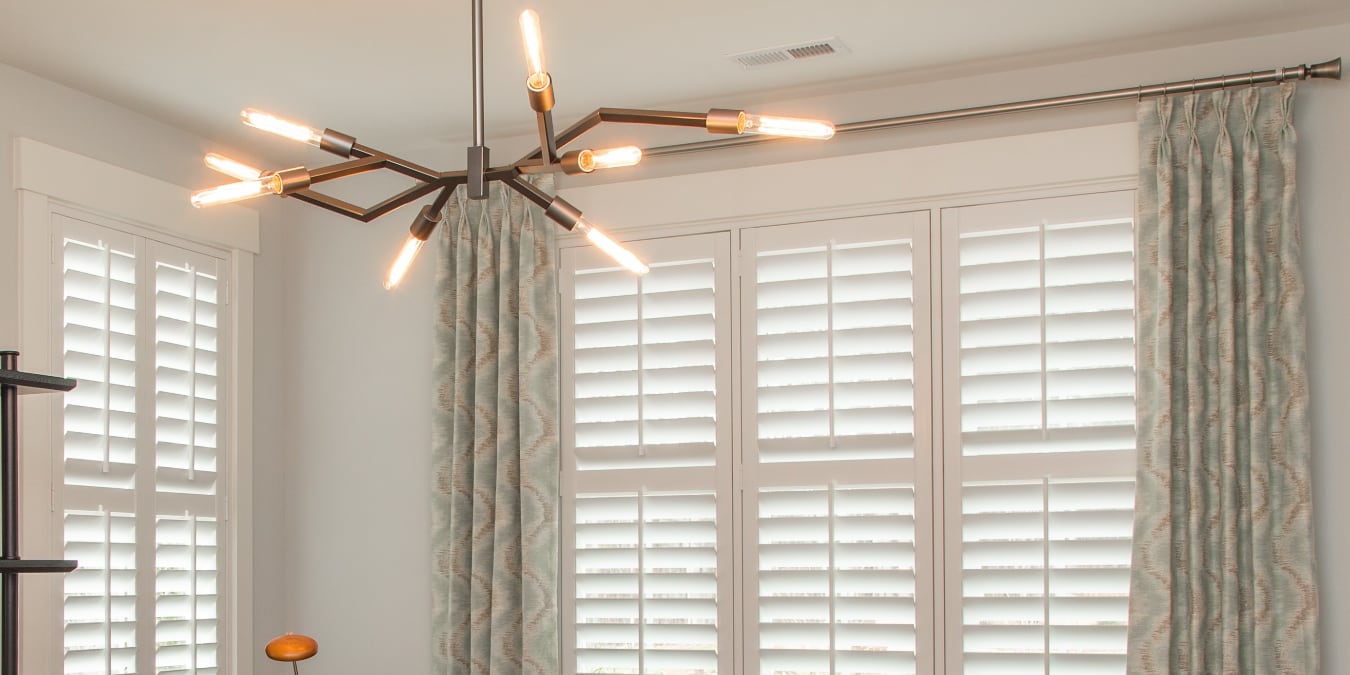 Home Office Window Treatments In Bluff City That Work For You
If you are one of the many people working remotely these days, you might need help in optimizing your Bluff City home office. A good place to start is your window treatments. Need to see a short comparison of the various home office window treatments?
Here is a link to our window treatments chart, for window treatments perfect for your home office.
Options like plantation shutters and motorized window shades are sensible home office window treatments for Bluff City workers who would like to keep comfortable and focused while working without compromising your home's unique design. These preferred products have an added bonus of helping you look good during video calls! Explore the ways you can employ these window treatments to your benefit.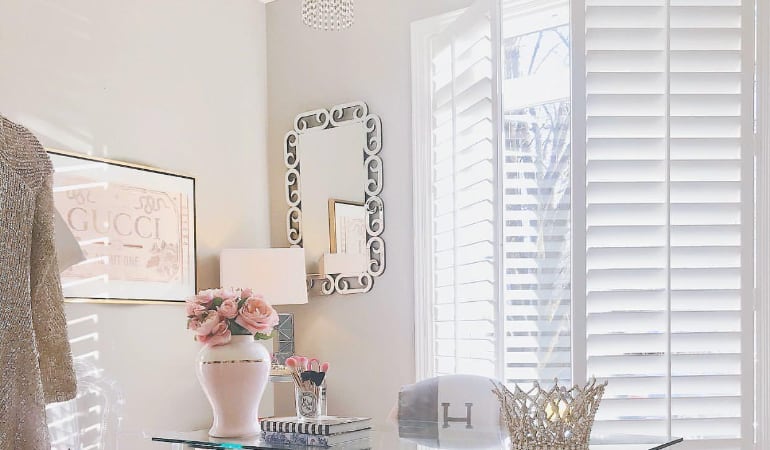 Plantation Shutters: Versatile Home Office Window Treatments In Bluff City
Working from home can be challenging, so choose home office window treatments in Bluff City that can optimize your space. The time-tested craftsmanship of plantation shutters makes them a preferred option when you'd like to control your workspace's lighting and comfort levels.
One of the perks of working from your home office is that you have total control over the temperature. But keep in mind, you don't want to increase your energy expenses by using your furnace or AC every hour of the day. Insulating Polywood shutters will make a difference. When it's hot and sunny, keep your shutters closed to cool your home office and eliminate the glare on your computer screen. During colder months, that same insulation keeps drafts at bay.
Looking to reduce electric bills or tired of poor lighting? Shift the tilt rod on your Polywood shutters for sunlight that you can direct away from your computer display and into other parts of your room. Close the slats back up to limit distractions like delivery trucks or the neighbor's dog. Or shut your shutters for privacy at night if you end up working late.
If you're looking for pizzazz in your home office, the fine edges of plantation shutters create an elegant architectural detail that gives a boost to even the most basic of windows. They are available in a wide array of versatile colors as well. Whether you select fashionable white shutters or a warm and welcoming hardwood shutter, your dazzling home office window treatments will make you thrilled to be working from home!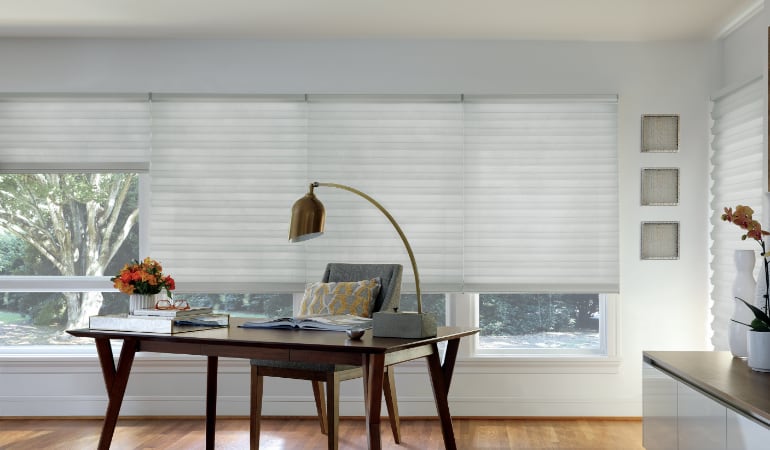 Motorized Window Shades Provide Variety And Convenience for Bluff City Workers
Similar to interior shutters, many styles of window shades provide privacy and comfort control for your work space. Light-suppressing blackout shades minimize glare from the sun. Energy-efficient cellular shades ward off those cold drafts and maintain a room's warmth. Transitional shades allow you to pick between filtered natural light or no light at all.
Window shades are available in a multitude of colors, textures, and materials to suit your tastes and fulfill your idea of a perfect home office. You may enjoy a stunning choice like Roman shades that look great behind you during video conferences or a practical product like roller shades to prevent disruptions.
When you figure out the type of window shade you plan to buy, explore the motorized version to enhance your workspace further. Motorized window treatments function with a remote controller instead of manually. This provides an effortless method for managing the light in your home office.
When the sun moves and a glare interrupts your attention, you are able to shut your shades with a tap of the remote without leaving your desk. If too much light is washing you out on a remote meeting, or you find your work space looks too dark on your monitor, you can close or open your motorized shades from your desk without getting up. Your co-workers and clients will be amazed by your work from home set-up when you improve your home office window treatments in Bluff City.
Are You Still Trying To Figure out What Window Treatments You Should Get For Your Home Office? We've Compiled This Chart To Help You Consider All Of The Options.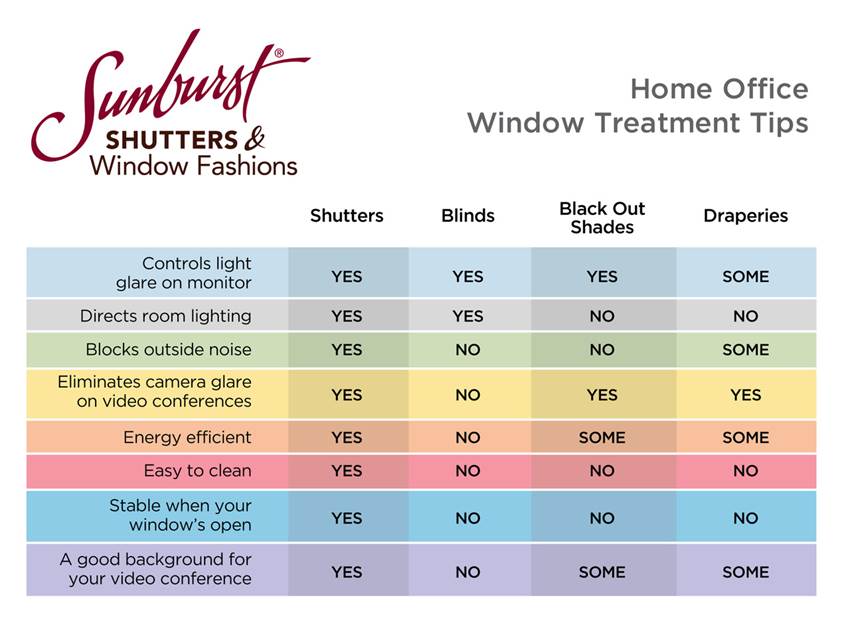 Get To Work In Your Bluff City Home Office with Window Treatments From Sunburst Shutters
You will stay focused and productive when your window treatments limit distractions while keeping you comfortable. Talk to the window treatment professionals at Sunburst to select the best options for your home office. For a free in-home consultation, call us at 276-685-5343 or complete the form on this page.